But...what if I'm out of shape???
Have you ever experienced something like this?
You are excited to start a new workout.
You click play.
Right away you feel uncomfortable since the instructors are barely clothed. Their bulging muscles make you feel like a big ball of flab in comparison.
Still, you were determined to commit to exercise, so you soldier on.
Five minutes into the video, you realize you'll never keep up with all that jumping and bending. And let's not even discuss burpees.
(Soooo not going to happen.)
You shut the video off, feeling more lousy about yourself than when you started.
Here's how the Faith + Fitness Challenge is Different.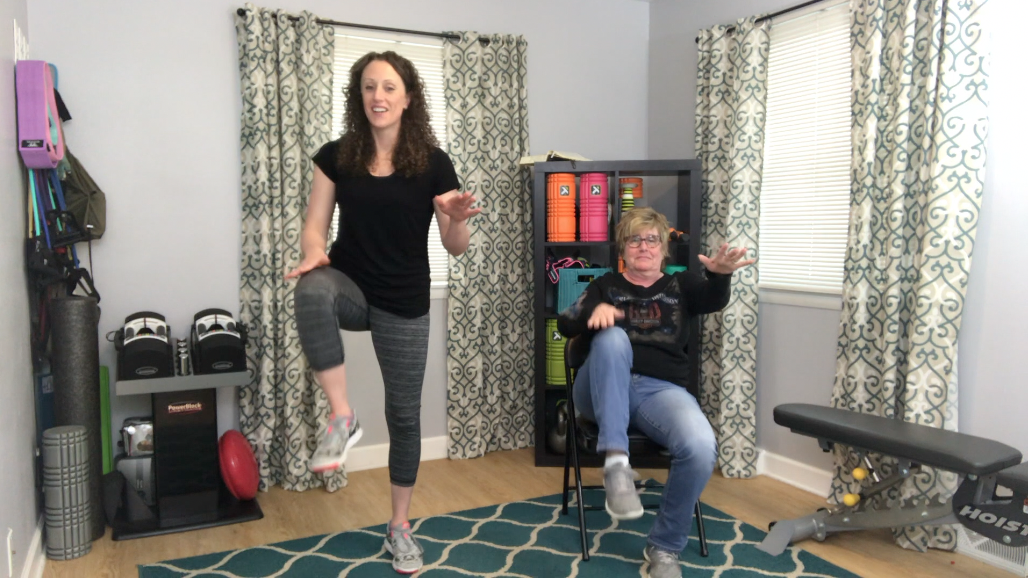 Our workouts are designed for real women with a wide range of ability levels and life experiences.
Whether you are 7 years old or 70, these workouts are for you.