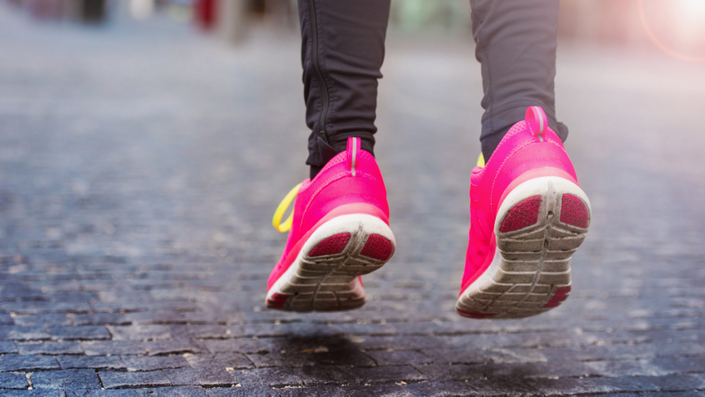 5 Day Faith + Fitness Jumpstart Challenge
A lighter body & stronger spirit in less than one week.
Jump Start Your Weight Loss.
Join the FREE Faith + Fitness 5 Day Challenge Now.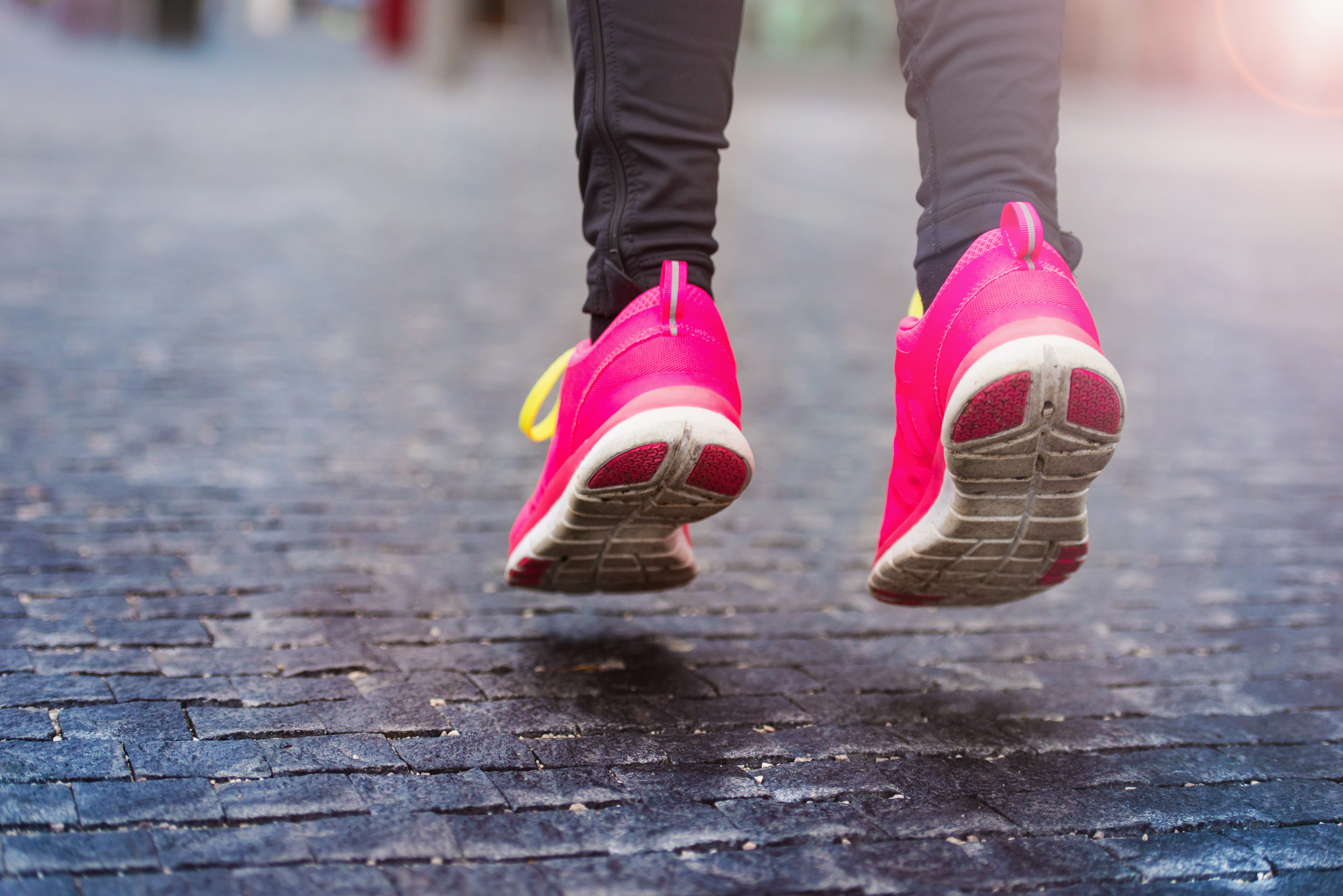 You want to lose weight, but those New Year's resolutions have fallen to the wayside.
Life gets busy and let's face it, when physical activity is so uncomfortable (or even outright painful) it's sure easy to push that workout off for one more day.
You tell yourself that tomorrow you'll go for that walk, but the truth is it's been weeks since you got out there for any type of meaningful exercise.
You know you need to make a change or you'll see the numbers on the scale continue to climb.
Imagine...
Physical activity that includes motivation to move your body + faithful inspiration to move your soul.
Women love the faith + fitness challenge...


Is this you?
You know you should exercise but you put it off.

You are curious how to make exercise a meaningful time of worship.

You want to work out but worry the moves will be too hard, too painful, or you'll never keep up.

You've been meaning to get back into regular physical activity but life's gotten in the way lately.

You're tired of Googling the latest trend about how to lose weight and are ready for a lasting solution.
If you can relate...then the 5 Day Faith + Fitness Jumpstart Challenge is for you.
During the Faith + Fitness Jumpstart Challenge you will...
Complete fun, effective workouts created especially for weight loss - in less than 10 minutes per day.

Grow in faith with meaningful Bible passages and a short daily devotion.

Share with other Christian women who understand your journey.
Join other women who are excited to combine faith + fitness...



Bonus! 5 Day Whole Foods Eating Plan
Plus, we've done all the meal prep work for you.
As our gift to you, included is this 5 day whole foods eating plan, complete with recipes and shopping list.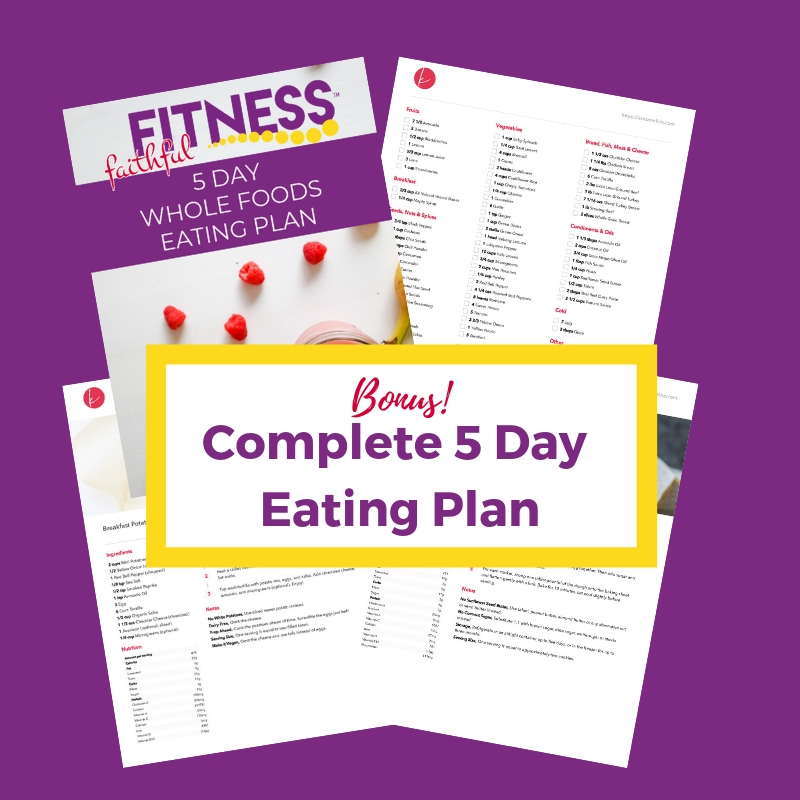 But...what if I'm out of shape???
Have you ever experienced something like this?
You are excited to start a new workout.
You click play.
Right away you feel uncomfortable since the instructors are barely clothed. Their bulging muscles make you feel like a big ball of flab in comparison.
Still, you were determined to commit to exercise, so you soldier on.
Five minutes into the video, you realize you'll never keep up with all that jumping and bending. And let's not even discuss burpees.
(Soooo not going to happen.)
You shut the video off, feeling more lousy about yourself than when you started.
Here's how the Faith + Fitness Challenge is Different.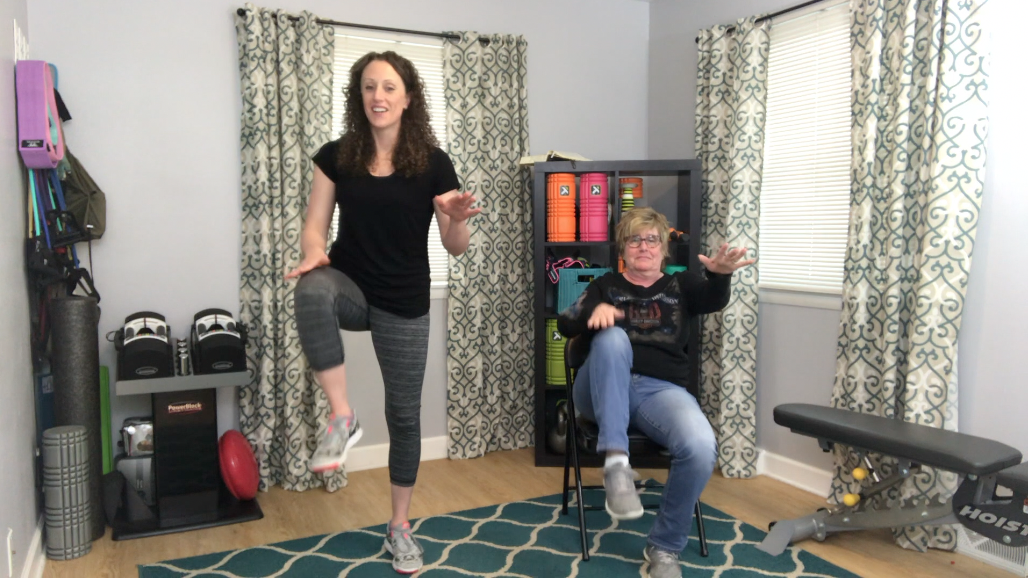 Our workouts are designed for real women with a wide range of ability levels and life experiences.
Whether you are 7 years old or 70, these workouts are for you.
Your Instructor
Kristen Bauman (formerly Kristen Ekiss) is a licensed counselor, speaker, and retired Navy Veteran. She has a B.S. in Sport and Fitness Management, a M.Ed. in Health Education and a M.S. in Clinical Mental Health Counseling. She is a Certified Personal Trainer, Certified Health Education Specialist, Precision Nutrition Level 1 Coach, Corrective Exercise Specialist, and a Revelation Wellness Instructor.
Kristen is passionate about the health and hearts of women. Most importantly, Kristen is a follower of Jesus Christ, an adoptive mama of 4 and she truly believes you don't need to do burpees to achieve your fitness goals.
Course Curriculum
Start Here
Available in days
days after you enroll
It's almost time to start!
Available in days
days after you enroll
Day 1
Available in days
days after you enroll
Frequently Asked Questions
Is this challenge really free? What's the catch?
No catch! This course is our free gift to you. At the end of the course, we'll invite you to join Faithful Fitness, our weight loss workouts for women membership, but joining is completely optional and there's no pressure. You will have access to the 5 day course videos forever, free of charge.
Are the workouts REALLY for any fitness level?
Yes! Our workouts are do-able for women of all physical abilities. Every workout includes modifications and we include chair and walking workouts, too. If you have joint issues, arthritis, or other health conditions, we offer clear instructions and options to make the workout safe for you. (Check with your doctor before beginning any fitness program.)
What equipment do I need?
No equipment necessary. All you need is a way to stream video (your smart phone, ipad, tablet, or laptop all work great) and a small area to move. Workout in the comfort and privacy of your home.
Why not now?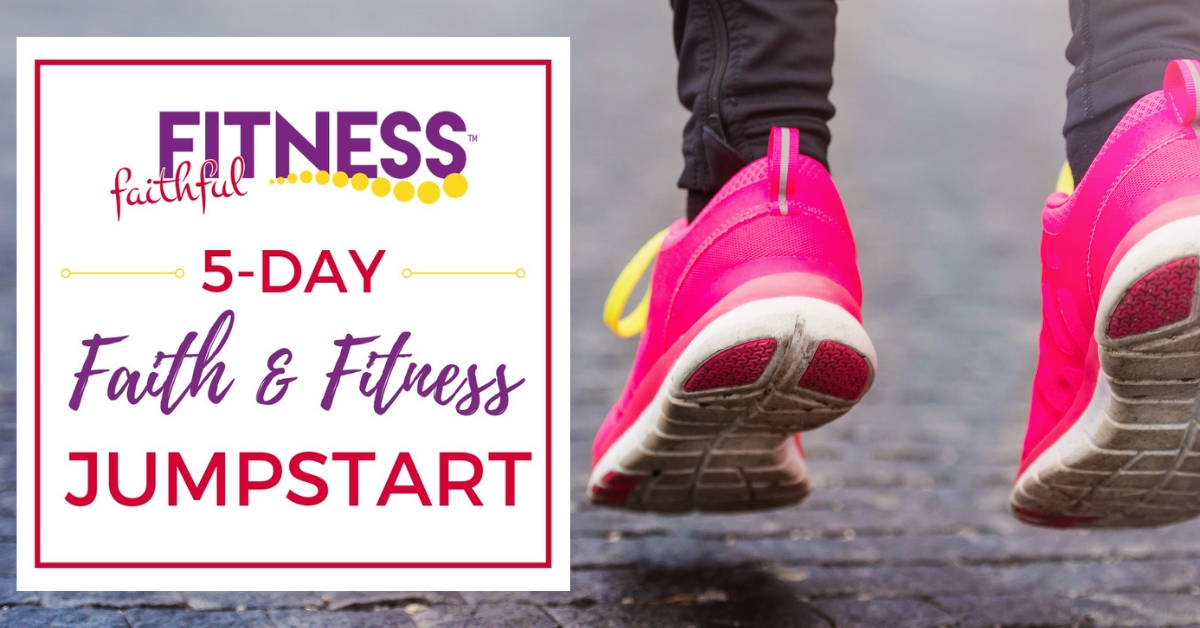 Join the Faith + Fitness Jumpstart Challenge today.
The challenge is completely free so you have nothing to lose.
Plus you receive lifetime access to the videos, 5 day meal plan, and devotions. You'll be invited to join a supportive Facebook group with a community of women just like you.
Click to join us and start your path to the healthier YOU that God designed you to be.