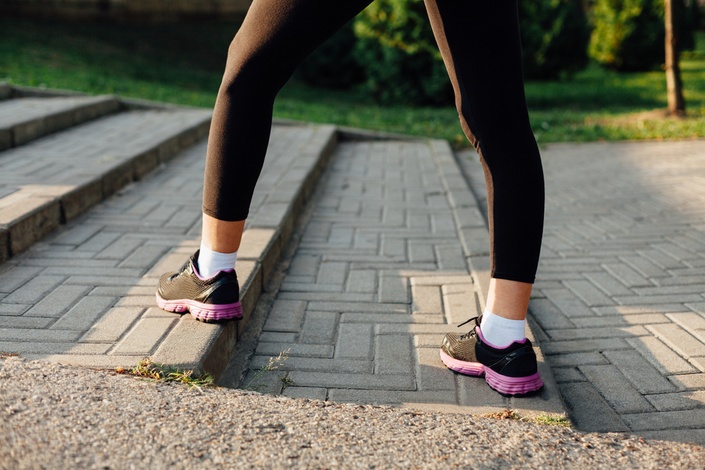 Does Weight Loss Seem IMPOSSIBLE?
Are you a woman who wants to honor God with the body He's given you, but weight loss seems like a never ending battle?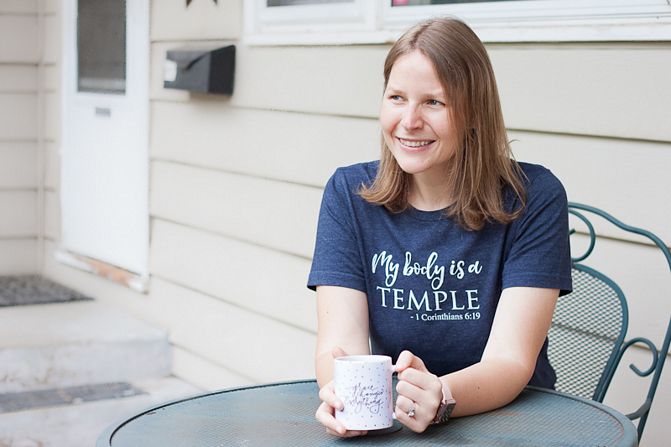 I know how that feels.
But let me assure you...

If you want to be at a healthy weight and honor God with the body you have...

If you care less about your clothing size and more about wanting to FEEL better...

And especially if you know you aren't doing all God has called you to do because your weight is holding you back...
Then you've come to the perfect place.
Faithful Finish Lines is run by Becky and Sara who at one time were each 100 pounds heavier than they are today. By God's grace, they lost the weight and have maintained their weight loss ever since.
Now, they teach Christian women what they've learned so you can find food freedom, too.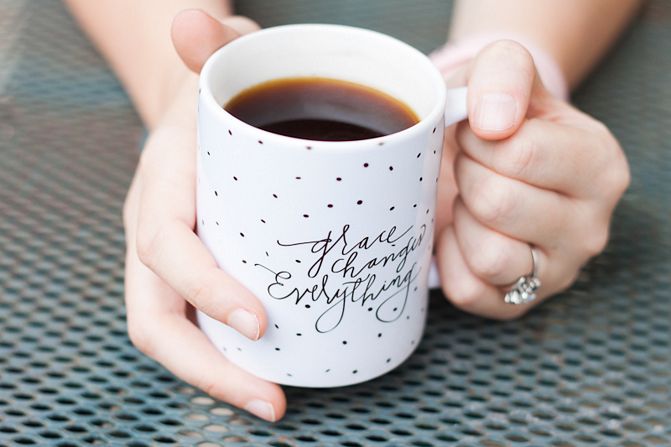 We've done it and you can too!
Becky lost over 100 pounds by God's grace.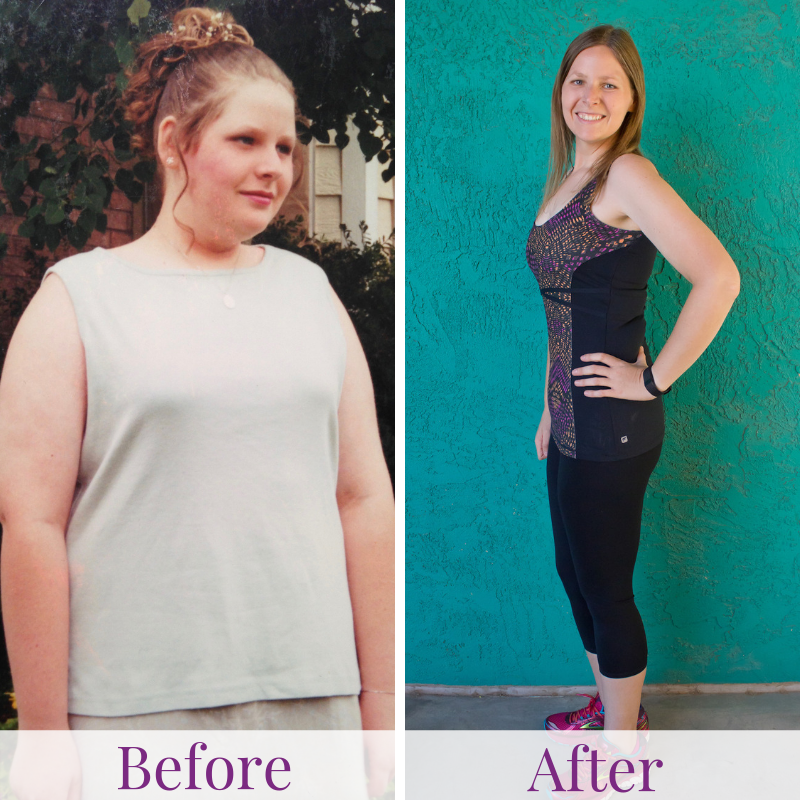 Sara has been maintaining a 100 pound weight loss for over a decade.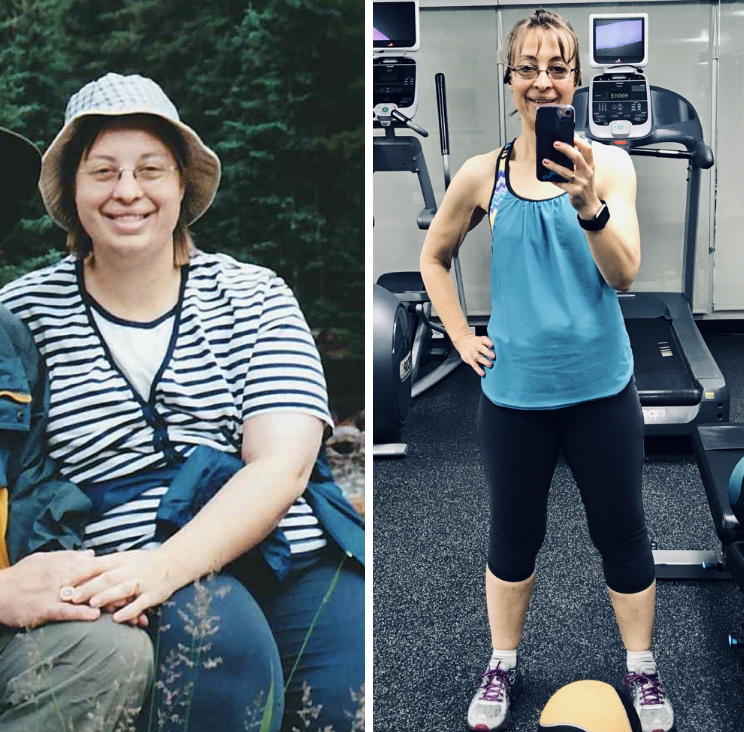 I've GOT to do something about this weight...
Have you gotten to the point where you don't know what the solution is, but you know you have to do something about your weight?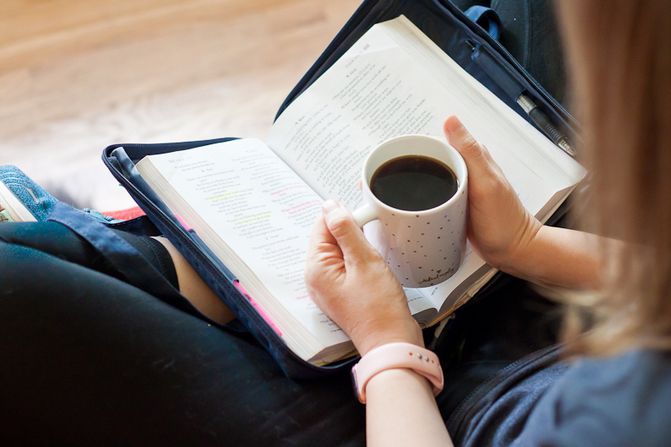 I bet you've found yourself saying something like, "Enough is enough. I've got to do something about this weight problem."

I've been there.
You've tried everything - low carb, low fat, diet dinners and smoothies, starving yourself, the grapefruit diet and cabbage soup diets just to name a few.

All it led to was even more frustration.
You know you have issues below the surface that need to be dealt with once and for all...
Overeating

Emotional eating

Binging

Secret eating

Going from diet to diet

Doing great all day then snacking all evening

Blowing it on the weekends

Feeling like you have no willpower when it comes to food
This isn't about finding the latest fad diet. You've tried that 100 times before.
A part of you wants to just throw up your hands and say FORGET IT. There's nothing you haven't already tried.
But you know a solution must be out there.
Other people lose weight and keep it off so you believe it's possible.
Plus, you are concerned.
Your weight is slowing you down. You don't feel good.
Your doctor is getting on your case about the way the extra pounds are affecting your body.
Even your family is expressing worry.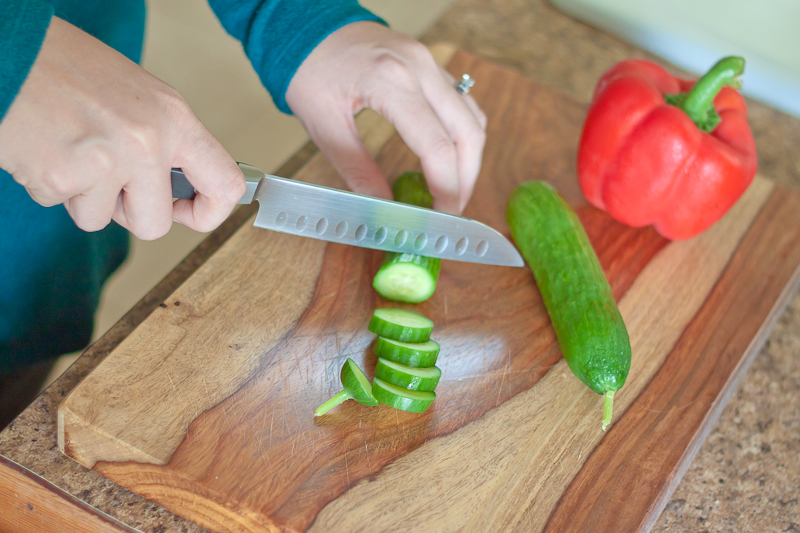 Not to mention the fact that you aren't happy with a single outfit you own right now. You avoid mirrors because of the extra pounds you see reflected there.
You look back longingly at the younger days when you thought you were fat and realize you'd give anything to be back at that size now.
How did you even get here?
Something has to change.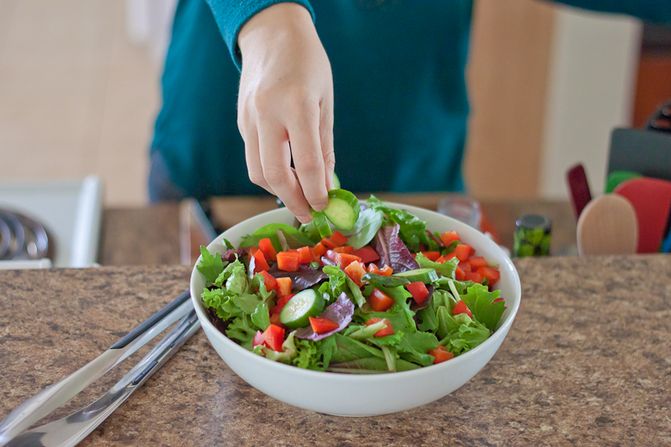 Picture You - At Your Goal Weight
Take a moment to picture yourself at your goal weight.
Picture stepping on the scale and seeing a number that makes you happy and excited.

Imagine people asking you what you've been doing because they see all your positive, healthy changes.

Consider what it would be like to walk into a store and actually enjoy clothes shopping for a change.

Imagine walking into a party or a work situation with confidence.
Does it seem like an impossible dream?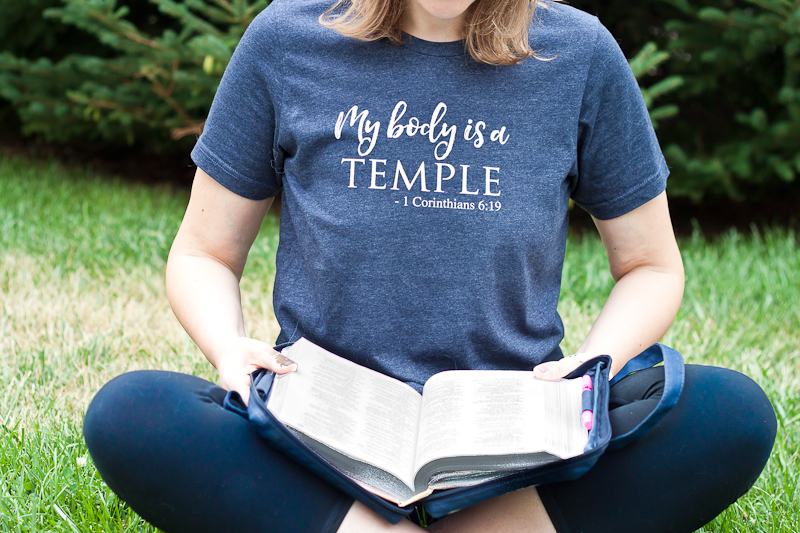 When I was 100 pounds heavier, I barely dared to even envision what I would look like at my healthy weight goal. It all seemed too good to be true.
I'm here to tell you it IS possible and today is the day you start making it your reality.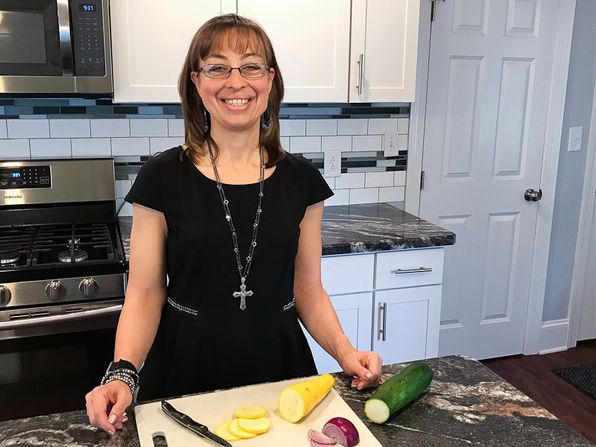 Faithful Finish Lines Member See Success.
They grow spiritually as they lose weight.
Diane says being a Faithful Finish Lines member has been a life-changing experience.
Thanks to Faithful Finish Lines, Jeri is trusting God's timeline.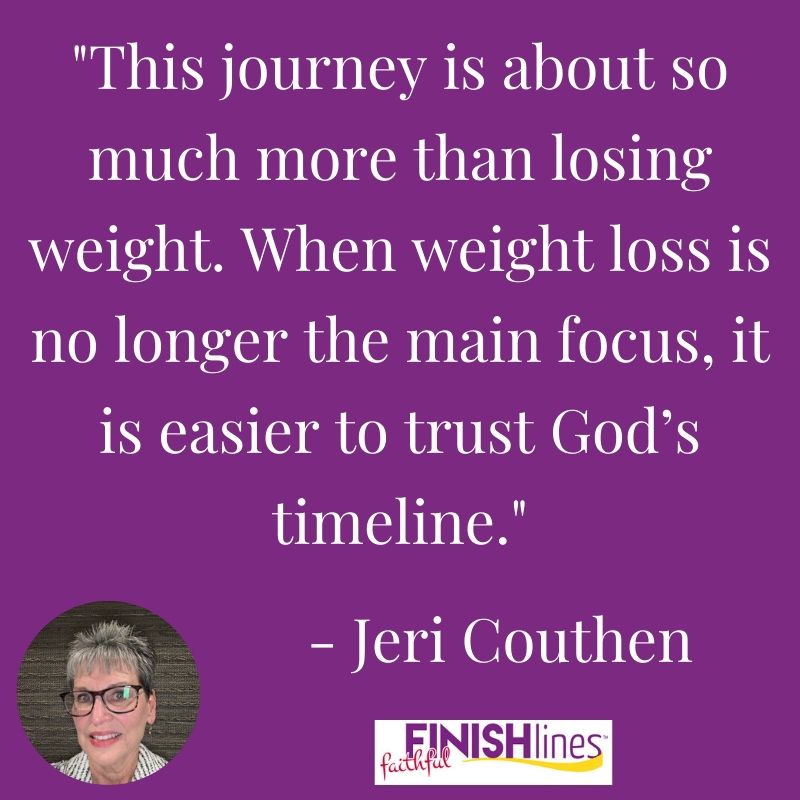 Jenice is rejoicing in the process.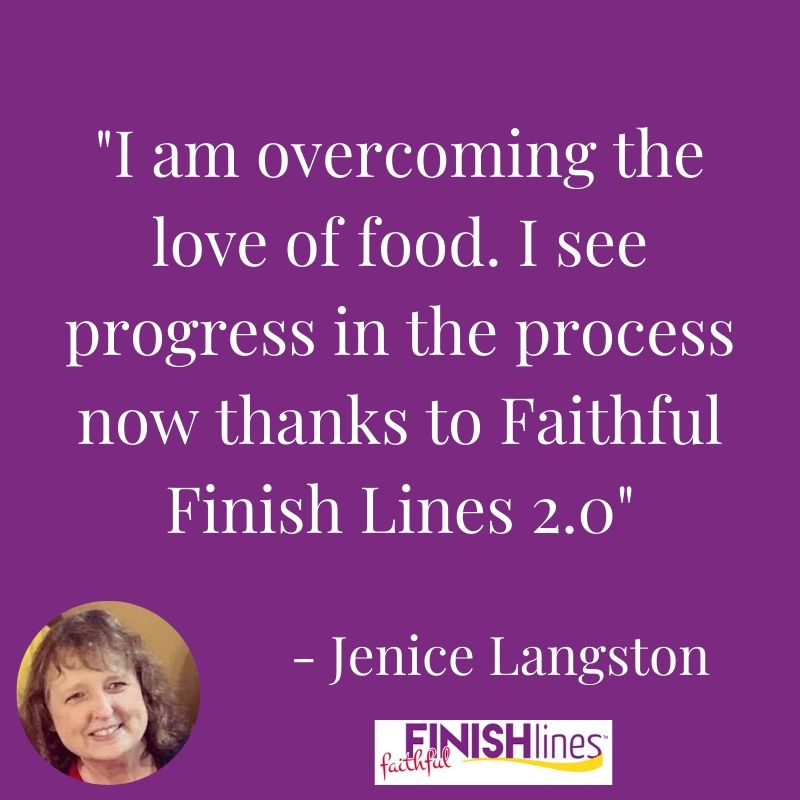 Your Worth is Not Your Weight
For the Lord sees not as man sees: man looks on the outward appearance, but the Lord looks on the heart. 1 Samuel 16:7

Today's culture seems to have gone a bit crazy when it comes to the focus on looks, hasn't it? We see billboards with half-clothed, starving women selling everything from cars to potato chips to vacations.
Your weight loss journey isn't about that.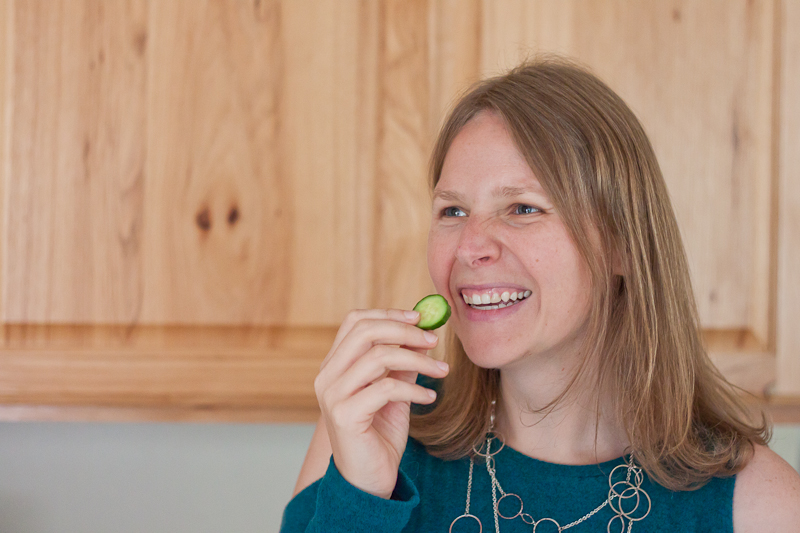 Your concerns with your weight have nothing to do with trying to be model-thin or fit into some type of cultural ideal.
You know God cares about your heart, not the number on the scale.
You are a beloved child of God. It doesn't matter if you weigh 103 or 603 pounds, God could not love you any more or less than He already does right this very minute.
Your worth is not your weight.
But here's the thing. There's a truth we need to talk about for a minute.
I want you to prepare yourself before you keep reading, because this isn't the easiest topic.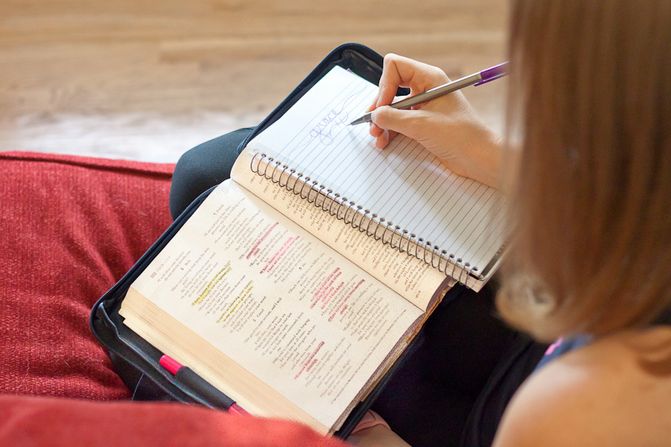 Overeating is a sin.
The Bible is clear that repeatedly eating more food that your body needs is not in line with God's plans for you.
If reading that makes you uncomfortable, I get it. (Let's be honest - it makes me squirm a bit too.)
Please understand that I say this with all gentleness and grace, as someone who lived the life of a compulsive overeater for many years.
Our weight is such a sensitive topic. It's not easy to admit the places where we mess up and feel guilt, shame, and embarrassment.
As sisters in Christ, our job is to lovingly hold one another accountable. I wouldn't be holding up my end if I didn't speak the truth as outlined in Scripture.
Yet there is so much hope because your story doesn't end there!
While it's true that God doesn't desire for you to be stuck in unhealthy eating habits, He doesn't leave you without a solution.
Jesus Christ suffered and died on the cross to take away the consequences of your sin so that you have the gift of eternal life with God.
This is a free gift and this freedom includes your food and weight issues.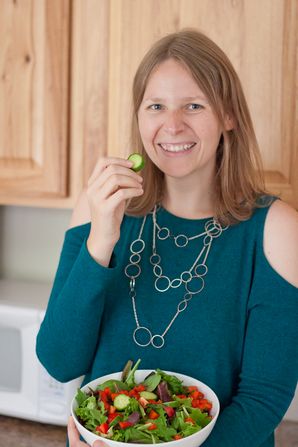 Sometimes as women who struggle with our weight, we know victory in Jesus is ours but we haven't quite figured out how to walk in it. We struggle with living it out day to day in this specific area of life.
Beautiful friend, the Faithful Finish Lines 2.0 Membership program will show you exactly how to walk in your food freedom.
And let me assure you, it's a blessing unlike anything you can imagine.
Walking in Freedom
Faithful Finish Lines is run by Becky and Sara who have each lost 100 pounds and have been maintaining their weight loss for years.
Hi, I'm Becky.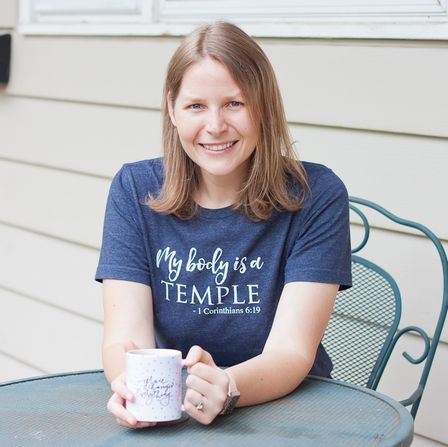 My story is not one of overnight success. I didn't take a magic pill. My results were not from a fad diet or a product from an infomercial.
My journey has been more like a roller coaster ride of trials, many errors, and a collection of small milestones along the way, eventually leading to more than I ever expected to gain.
I was an unhappy girl with no self-esteem, trapped beneath baggy t-shirts and stretchy jeans and desperate to lose weight to just be normal.
I had no idea that it would turn into a journey of self-discovery, freedom, and finding joy in Jesus. Now I'm thrilled to lead other women on a similar journey.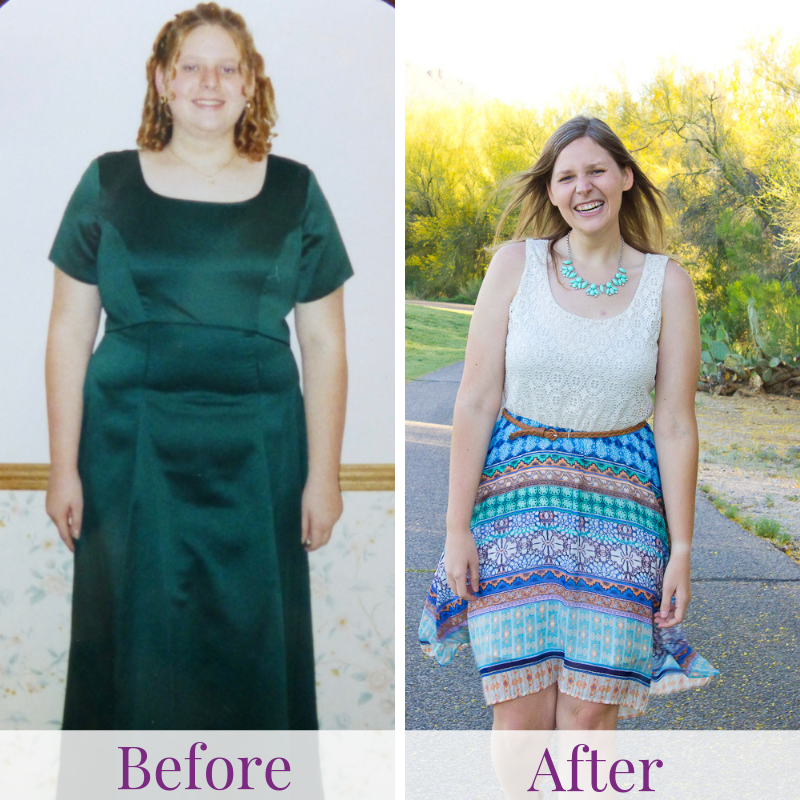 ---
Hi! I'm Sara.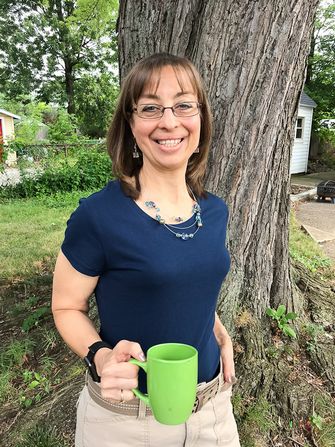 If you would have met me a decade ago, you would have had great things to say about me. I was a Mom. Foster Mom. Pastor's wife.
The trouble was, I was so busy taking care of others that I didn't take care of myself.
God has brought me on an amazing journey since then. I've lost over 100 pounds and have been maintaining it for a decade.
I went from total coach potato to walker to runner to triathlete to martial arts black belt. God did a new thing in my life beyond what I could ever ask or imagine.
I can't wait to see how God is going to do a new thing in your life, too.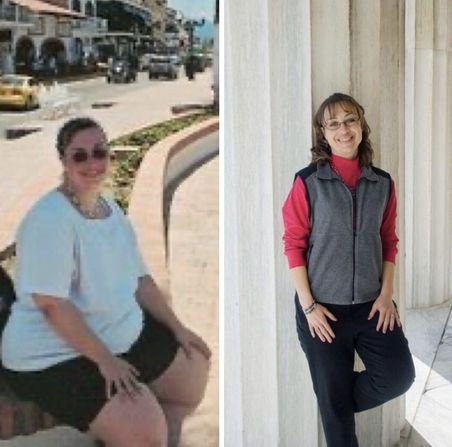 What is Faithful Finish Lines 2.0 Membership?
The Faithful Finish Lines 2.0 Membership is a program that guides women step by step through lasting weight loss while keeping Christ at the center of the process.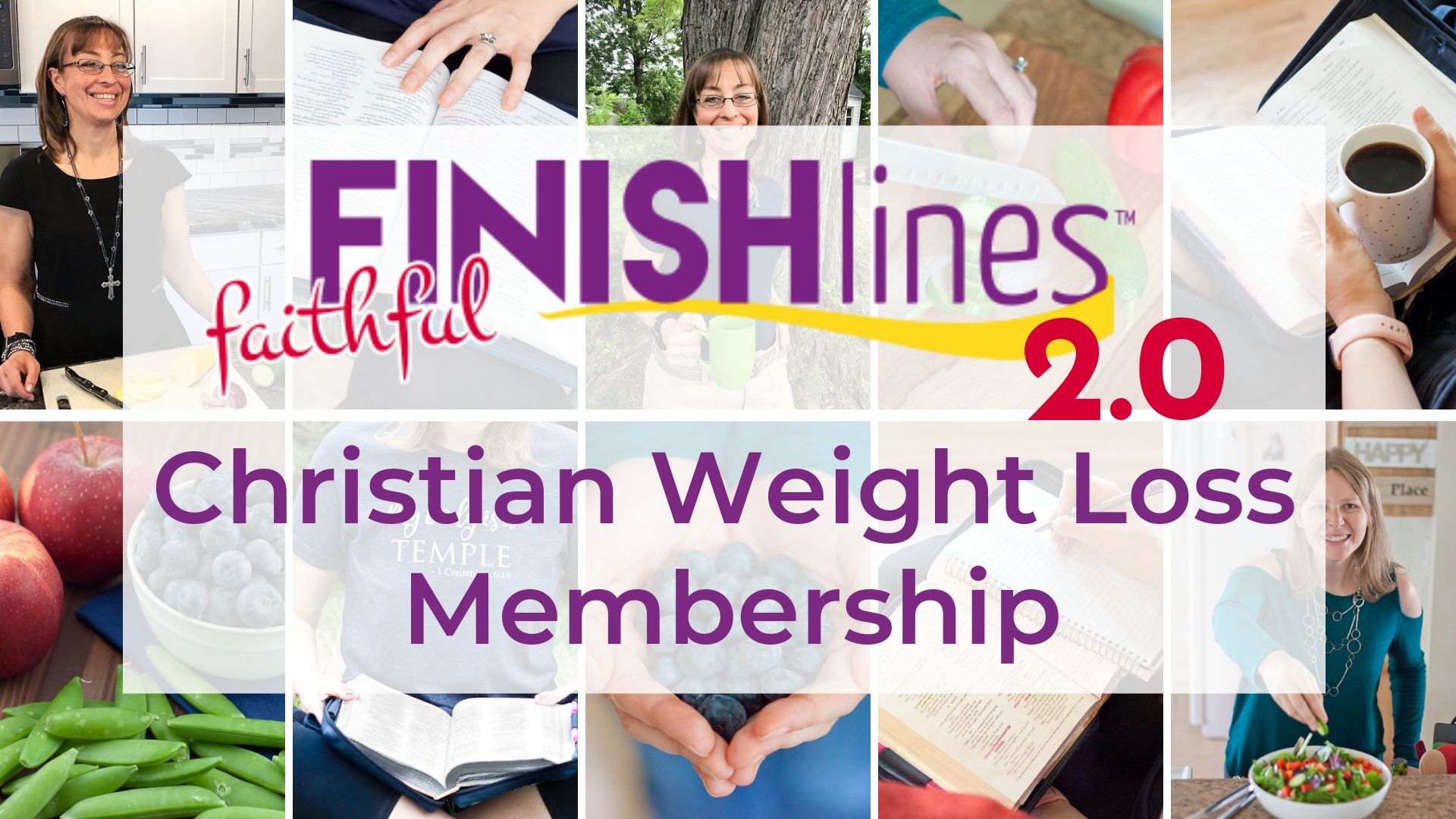 Faithful Finish Lines 2.0 Membership is an interactive, video-based training that leads Christian women one step at a time through the spiritual, physical, and mental aspects of weight loss so that you can get to your goal weight...and stay there for life without fear of regaining.
Whether you find yourself struggling to lose a few pounds since menopause or your weight has been a life-long challenge, Faithful Finish Lines will teach you how to make your food issues a thing of the past.
(Does this sound too good to be true? We promise it isn't!)
How Does Faithful Finish Lines Membership Program Work?
Faithful Finish Lines 2.0 Membership includes weekly lessons and easy-to-follow videos, worksheets, and printable workbooks. All the training is online, contained in the private Faithful Finish Lines Membership only site so that you can use it in the comfort and privacy of your own home.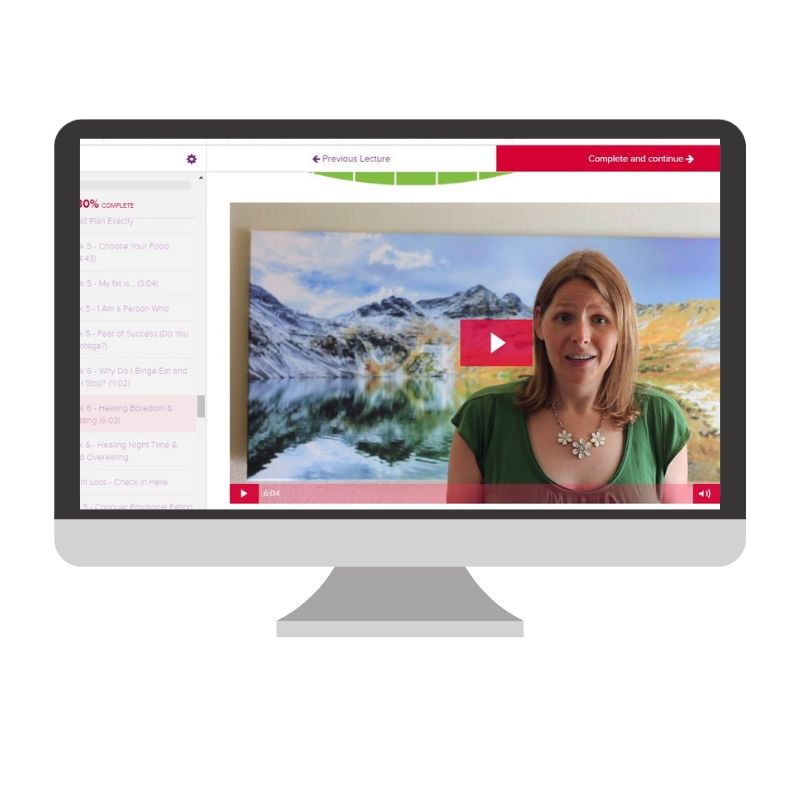 Faithful Finish Lines 2.0 Membership also includes interactive components like a private members-only Facebook community and weekly live weight loss teaching videos (called Power Hour) where Becky and Sara answer members' specific questions to ensure you have confidence to take the exact steps to get to your goal weight.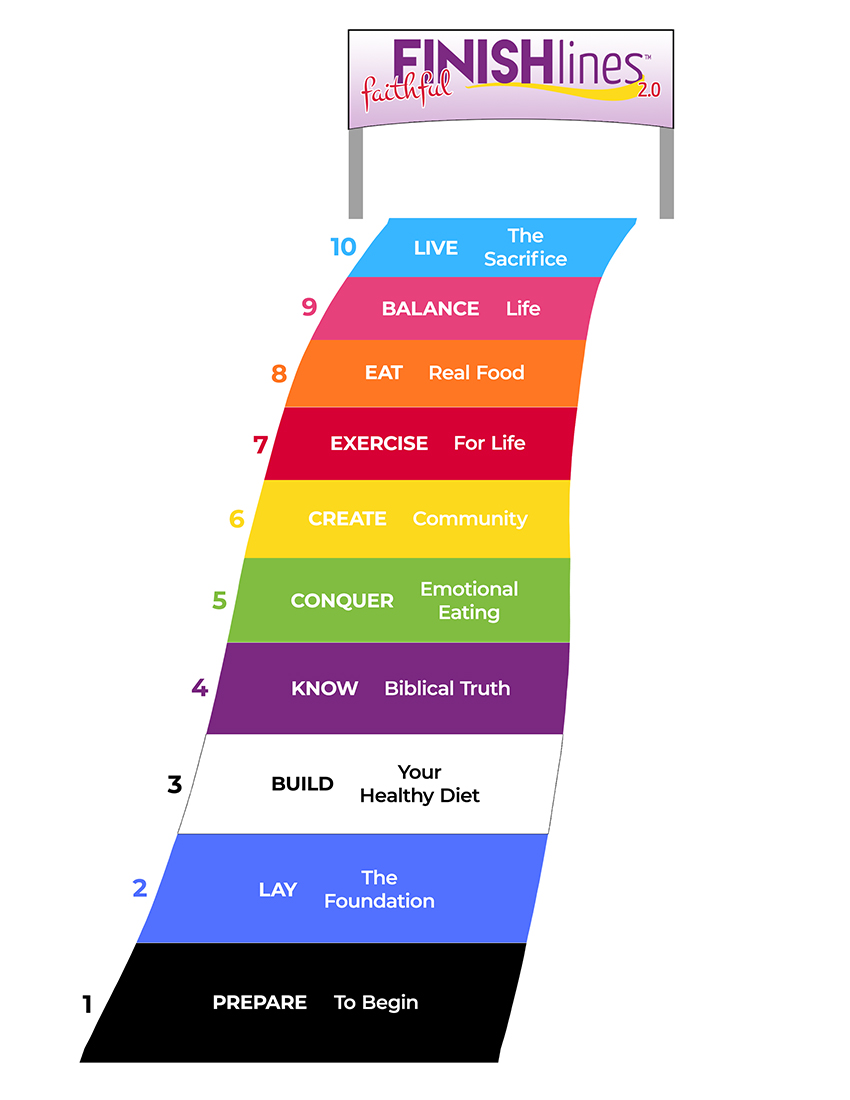 Faithful Finish Lines 2.0 is a membership + online course combined for one low price. The 10-stage course has ten clearly defined stages that walk you through the exact process of how to get to your goal weight.
Additionally, as a member you get access to a Finishers program with ongoing guidance to strengthen all of the healthy habits you've learned AND our exclusive Maintainers program that teaches you how to keep the weight off forever.
While we expect each stage in the 10-stage course to take you about a month, the program is self-guided so you can go at the pace that works for your schedule and busy life.
Who is the Faithful Finish Lines Program for?
Whether you need to lose a few pounds or several hundred, Faithful Finish Lines will teach you how to get to your goal weight and stay there.
Members learn:
What to eat to lose weight without going hungry

Why inviting God into your weight loss journey changes everything

How to overcome food cravings

To treat your body like a temple

How to conquer eating emotionally

Specific steps to replace the lies of the enemy with the truth of God's Word

How to enjoy eating delicious foods you love - guilt free!
Christian Weight Loss is Heart Work
Faithful Finish Lines 2.0 Membership is intensive heart-work. There are no simple formulas, one-size fits all diets or lose 10 pounds in 2 weeks! plans.
We all know that stuff doesn't work long-term anyway.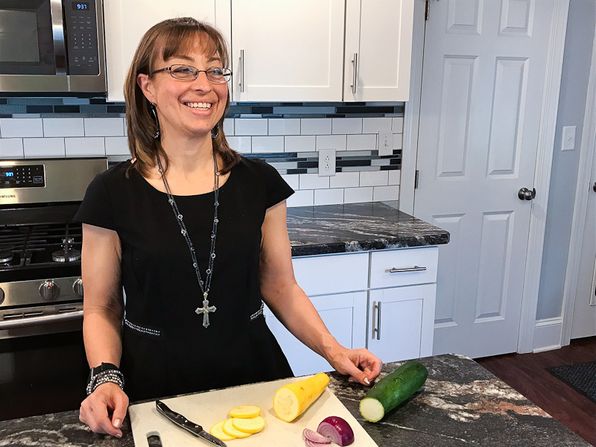 Our goal is not for you to simply lose weight, but lose weight AND grow in faith. We want you to stop holding back due to your size and step into all the amazing things God has designed for your life.
This requires courage. Most of all, it requires surrendering to God's will for your life.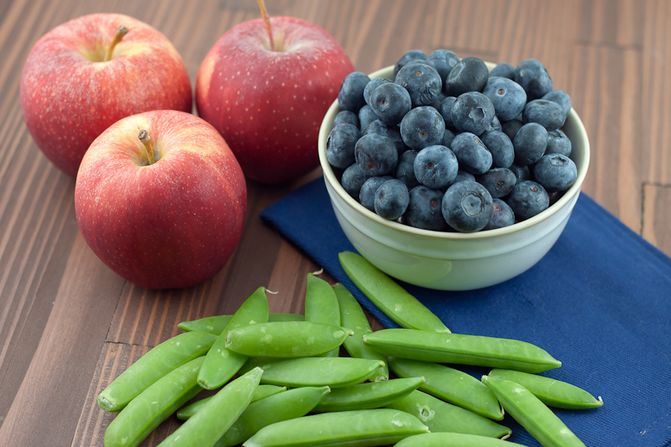 We understand that without guidance, weight loss can seem overwhelming or even downright impossible.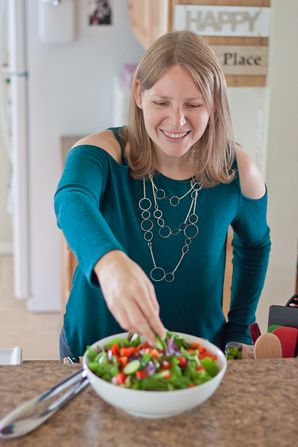 Faithful Finish Lines 2.0 Membership gives you a crystal clear, one-step-at-a-time plan that cuts out the overwhelm and lays out for you a specific path for how to get to your healthy weight.
At Faithful Finish Lines, we've worked with hundreds of women since 2014 and we'd be honored to work with you too.
Now is your time to grow in faith as you lose weight.
Cynthia's doctor is thrilled...
"I joined Faithful Finish Lines after my doctor and I had a serious heart to heart about losing weight...I had more than 100 pounds to lose.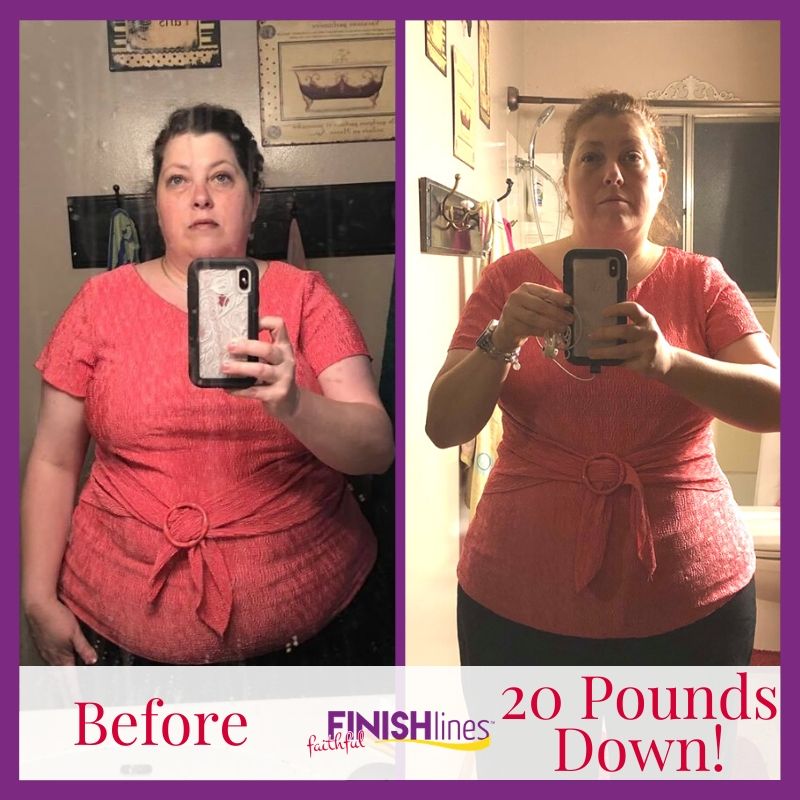 With Faithful Finish Lines, I've learned to treat myself with grace and forgiveness. I've lost 20 pounds since joining 3 months ago, after spending the summer working solely with my doctor. She is thrilled that Faithful Finish Lines is teaching me to make lifelong changes that will improve my health." -Cynthia H.

Nancy says Faithful Finish Lines has been invaluable to her weight loss...
"I was ready and desperate for a change in my life. When Faithful Finish Lines 2.0 opened last quarter, I joined right away.
Guidelines like planning tomorrow's food today and allowing myself planned treats have been valuable in my weight loss. The fact that Becky and Sara are just real people and not perfect 10's with health coaches making their choices for them is also of great benefit and encouragement. If they can do this, surely I can do this!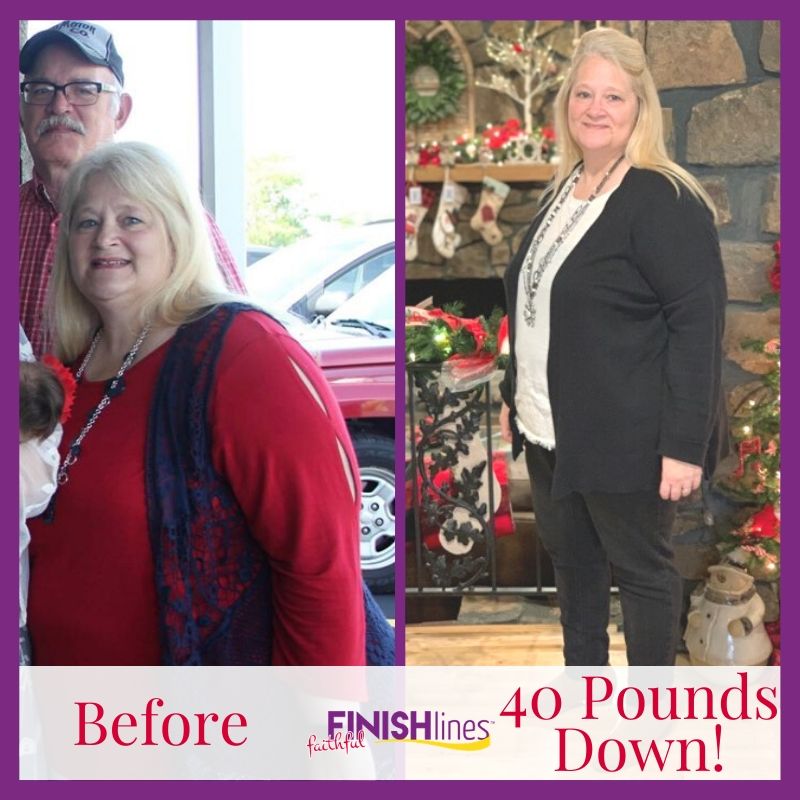 My advice to someone just starting out is to plan one day at a time and follow your plan. Pretty soon you'll have a one week plan, then a 2-week plan. Keep using those planned days that already worked for you.

God is changing my thinking, my heart, and my body one day at a time. This time it's just totally different and I can see myself eating this way for the rest of my life. Hallelujah!
Above all my success is due to God walking hand-in-hand with me. He has empowered me through this journey as I've chosen to say yes to him. This is the biggest thing that makes this weight loss different, and I want to give him the glory! -Nancy L.
Go at Your Own Pace



You'll have continual access to the Faithful Finish Lines 2.0 program so you can go through each stage using our guided calendar or slow down and work on your own schedule.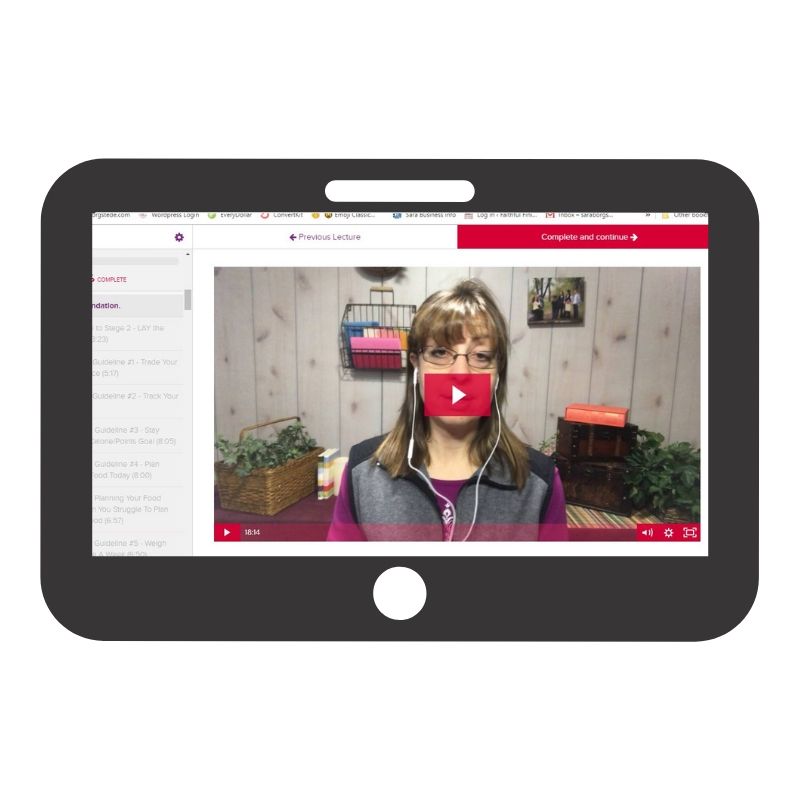 So if you're working a full-time job (or two!), taking care of little people, have health issues, or are currently dealing with any big life events, you don't have to worry about falling behind.
You can revisit and review the materials anytime. Remember, our goal for you is faith growth that leads to lasting weight loss. Every woman's weight loss journey is different and we deeply respect your process and timing.
You'll Get Guidance, Support & Community
If you're overwhelmed by all the diet advice out there, we are here to help.
Once you join Faithful Finish Lines 2.0 Membership, you'll have guidance and support in a safe and encouraging environment.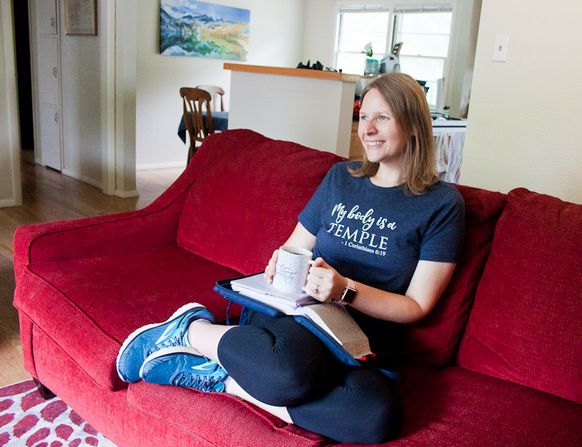 ✔ Step by Step Videos & Workbooks
The Faithful Finish Lines program is specifically designed to give you one small, specific step at a time so you always know exactly where you are and what to do to lose weight. You'll never feel lost or behind.
✔ Live Weight Loss Q & A with Becky & Sara
Hop on live for weekly weight loss video (called our Power Hour) with Becky & Sara where they provide real-time guidance and tackle your toughest questions. Replays are available so you can learn at your convenience.

✔ Faithful Finish Lines 2.0 Members-Only Resource Library
There's so much ever-changing weight loss information out there. What's real and what's hype? In this exclusive library, Becky and Sara give you the specific resources they rely on after careful research. You will quickly separate dieting fact from fiction.
✔ VIP Customer Support
If you have technical issues or are simply having a challenge you need help with, write [email protected] and we'll take care of you.
Here's What You'll Learn
The Faithful Finish Lines 2.0 Membership includes a fully inclusive ten stage curriculum, in addition to a library of resources and a weekly live Q & A to help you lose weight while you grow in faith.
Start strong in Stage 1 - Prepare to Begin.
We'll show you simple strategies to make sure you lose weight starting from from the first week. Right away, we show you where to focus and what to stop messing with because it's a time waster.
Plus, we teach you how to make this is the FINAL time you lose weight. Yes!

In Stage 2 - Lay the Foundation, we teach you our exclusive Trading Guilt for Grace method which is the foundation of our entire program.
You'll walk away from this stage understanding how to track what you eat in order to lose weight most effectively, how to eat well for weight loss without going hungry,and how to resist and overcome food cravings.
You'll also learn a specific method for how to quickly get back on track after a slip. (It happens to the best of us!)

In Stage 3 - Build a Healthy Diet, you'll learn how to build a healthy plate that will taste great and help you lose weight. You'll practice techniques for learning proper portion sizes and how to create a healthy pantry and meal plan that set you up for weight loss success.
By the end of stage 3, you'll understand how to read food labels for weight loss, helpful tips for grocery shopping and how to quickly evaluate diet trends like Keto and Intermittent Fasting and how to separate fact from fiction.

Stage 4 is a an especially meaningful stage. During Stage 4 - Know Biblical Truth, you'll take a deep dive into studying the Fruits of the Spirit as they apply to your weight loss journey.
You'll also learn specific strategies inviting God into your weight loss journey, such as ways to use Bible verses for weight loss and how to pray for your food choices.

Stage 5 - Conquer Emotional Eating is one of the most intensive stages of the program (and with good reason). Once you have emotional eating under control, you'll be able to quickly get to your goal weight.
During this stage, you'll learn how to recognize emotional eating and how to stop this pattern of behavior. You will receive a helpful list of tools and strategies to use the next time you're tempted to eat for reasons other than physical hunger.
You will walk away from this stage a different person.

Stage 6 - Create Community is all about surrounding yourself with a community of support to make sure you have everything you need for lasting weight loss.
If you've ever wondered how to talk to a mother-in-law that pushes you to take just one more brownie, or how to deal with a husband who brings tempting junk food into the house, this is the stage for you.

Stage 7 - Exercise for Life is about incorporating physical movement into your weight loss strategy in a healthy yet realistic way. You'll notice this is a later stage of the program because at Faithful Finish Lines, we firmly believe weight loss comes primarily from eating fewer calories than you burn.
You know you feel better and get stronger from moving on a regular basis...but ugh, right? (If you hate exercise, we SO get it.) We'll show you how to make it a FUN part of your life that you look forward to enjoying.
No more dreading fitness!

During Stage 8 - Eat Real Food you'll discover how to create a diet that is filled with real, whole foods as God intended you to eat and learn to follow and trust your hunger cues. You'll walk step by step through recognizing how specific foods affect your body and how to create a strategy for clean eating that fits your life and lifestyle.
At the end of this stage, you'll have knowledge about sugar, artificial sweeteners, and processed foods so you can make informed decisions about how to enjoy foods you love while keeping your body as healthy as possible.

Stage 9 - Balance Life Skills will teach you practical strategies for how to make weight loss work in real life. During this stage, you'll begin to gradually move away from food tracking and into the freedom of mindful eating. You don't have to track what you eat forever!
You'll also get practical help for real life obstacles like weight loss plateaus, buffets, and holidays, and learn how things like household clutter and sleep affect your weight loss.

Stage 10 - Live the Sacrifice is a sweet stage where you will focus on maintaining the progress you've made so far and how to keep it going. You will learn how to shop for clothes in your new size, how to gain confidence in your new body, and how to take care of yourself in weight loss maintenance.
You'll focus on the beauty of living with food freedom today and set your sights on the ultimate finish line in heaven.
Who Leads Faithful Finish Lines 2.0 Membership Program?
Faithful Finish Lines is led by Becky and Sara who have each been maintaining a 100 pound weight loss for many years.
Becky and Sara have discovered the freedom from food and weight issues that only God can provide. They have a heart for sharing this freedom so other women can experience it, too.
Hundreds of women have completed Faithful Finish Lines programs since the company began in 2014.
Becky holds personal training and health coach certifications so rest assured the guidance you receive is solid.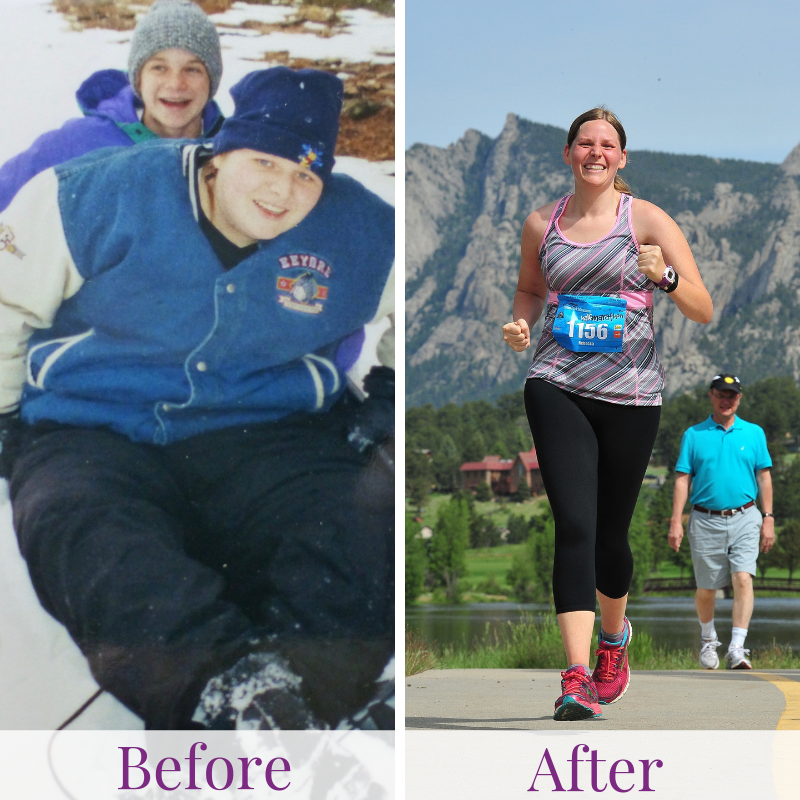 Members can ask questions and get feedback directly from Becky and Sara during weekly live weight loss Q & A sessions.
Becky and Sara interact with members weekly in the Facebook group, as well as praying for members weight loss regularly as part of their daily devotion and prayer time.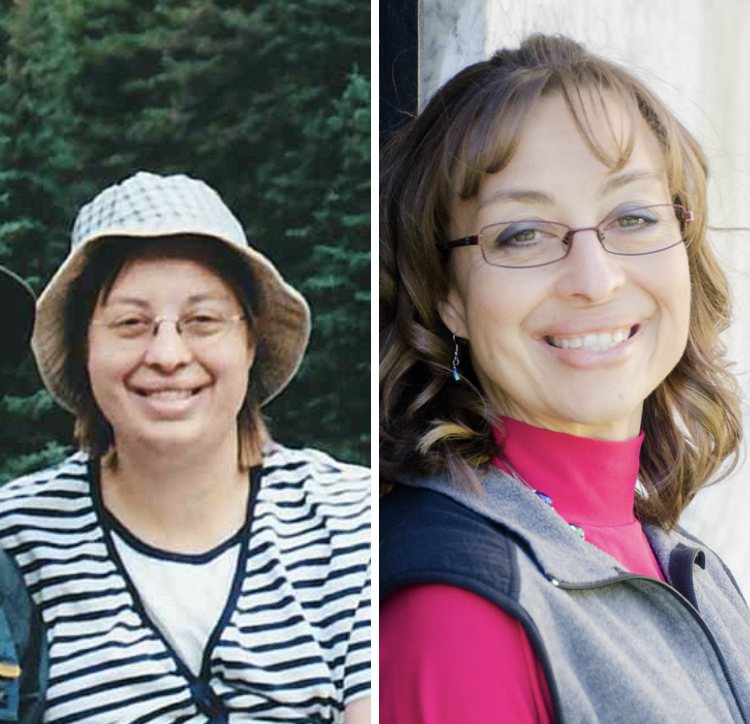 What Would You Pay for a Weight Loss Strategy PROVEN to Work?
When I was at my heaviest weight, I would have paid just about any dollar amount for a guaranteed weight loss system that would get me to my goal.
There was no price tag worth how good it would feel to be free from the burden that overweight brought into my life.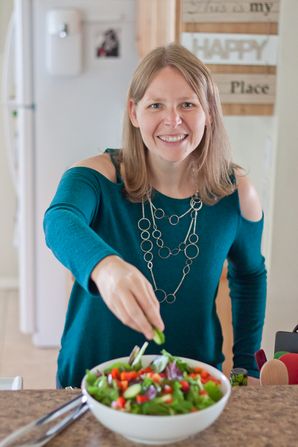 The Faithful Finish Lines 2.0 Membership + online course is easily worth thousands of dollars.
Because we so much want to get this into your hands and help you start losing weight right away, we are offering this course for a low monthly membership price or invest in the annual membership option which gives you a 12% savings.
Start today and your life will change.
Michelle is using Scripture to fight attacks of the enemy.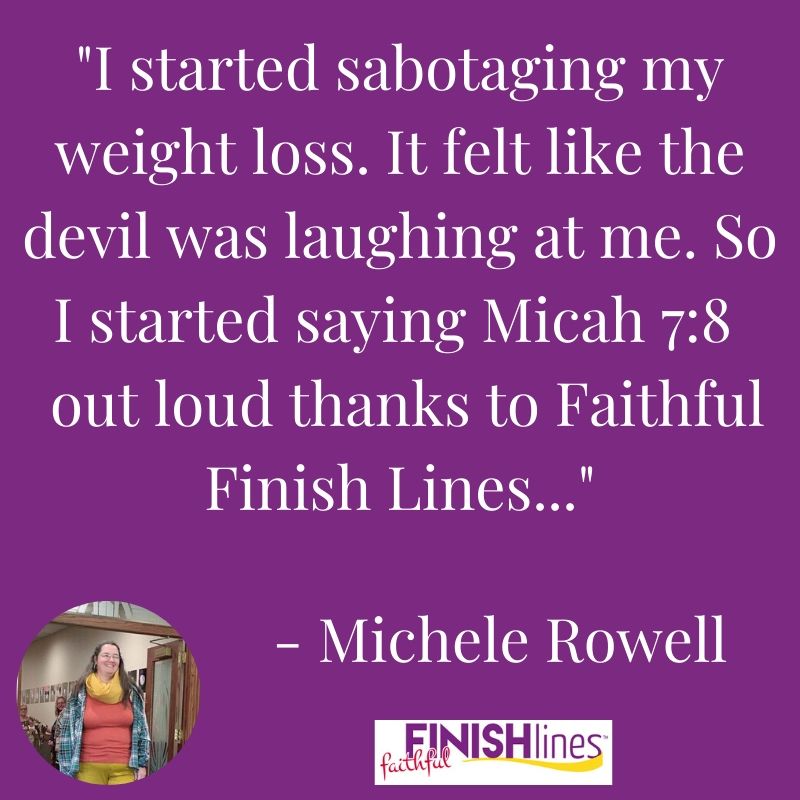 You have Nothing to Lose...
Faithful Finish Lines offers a full 30 day money back guarantee.
If you are unhappy with the program for any reason, contact us at [email protected] and we'll provide a no-questions-asked refund within 30 days of your purchase.
Here's How Much Time You'll Need
We recommend 20 minutes per day to watch the course videos, complete your workbook lessons, and engage with the Faithful Finish Lines community.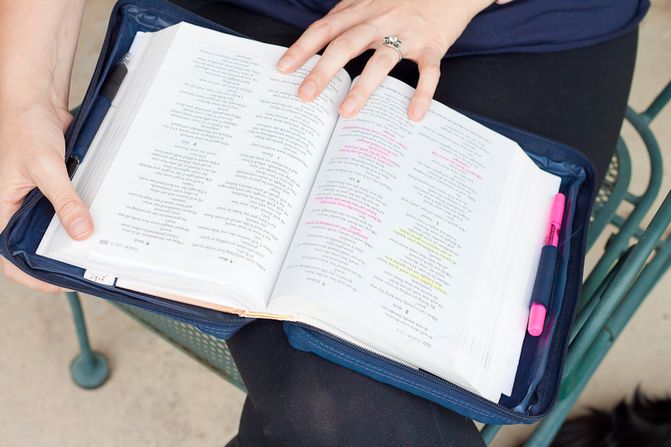 Of course, the more focus and dedication you put into Faithful Finish Lines 2.0 Membership, the more you'll get out of it.
Here's What Our Members Are Saying...
Glo says, "I no longer binge eat."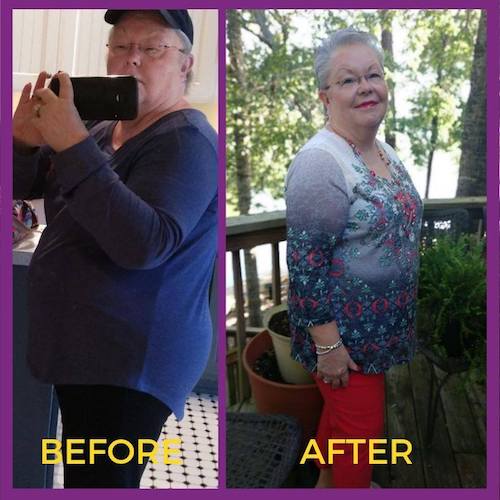 "I have been fat my entire life. I got used to the fact that I would be fat until I died. Nothing worked for the long run.
That is until I joined Faithful finish Lines.
From the very beginning I realized this program was different. The facilitators really care about me. They encourage me and pray over and for me. For the first time in my 66 years I started learning why I overate. There is no guilt, only grace. There is no condemnation, only encouragement.
I no longer binge eat and am closer in my walk with God. Guilt and shame are a thing of the past." - Gloria C.
---
Andrea says, "I know I will make it to my goal weight."
"FFL 2.0 has been a wonderful experience so far. I have lost many of the lies I told myself, particularly surrounding food. I have gained insight into why I binge eat and also some of the areas where I need to rely more on the Blessed Trinity. When I follow the six guidelines of this program I lose weight.
When I check in with the group regularly, I lose weight. When I get away from these things the weight creeps back on. Sara and Becky and the Facebook community are supportive and honest. I have grown so much and I know I will make it to my goal weight because I believe this program is the right combination of guidelines, support, and faith. They help you work through the hard stuff to really see food for what it is, fuel for your body and something to be enjoyed because God gave it to us not only to fuel us but to bring us joy.
When food is right-ordered in our life the weight will come off, this program has shown me that so far." - Andrea

---
Tiffany says, "Today, I am 40 pounds lighter thanks to God and Faithful Finish Lines."
"All my life I've been hopelessly overweight. My earliest memories are of counting calories, doing sit ups, and hearing how 'nobody would love a fat girl.'
I've been overweight with emotional baggage if I'm honest. I've spent so much money on 30 day programs, videos, pills, and gym memberships. I even started smoking to try to lose weight, then struggled to quit.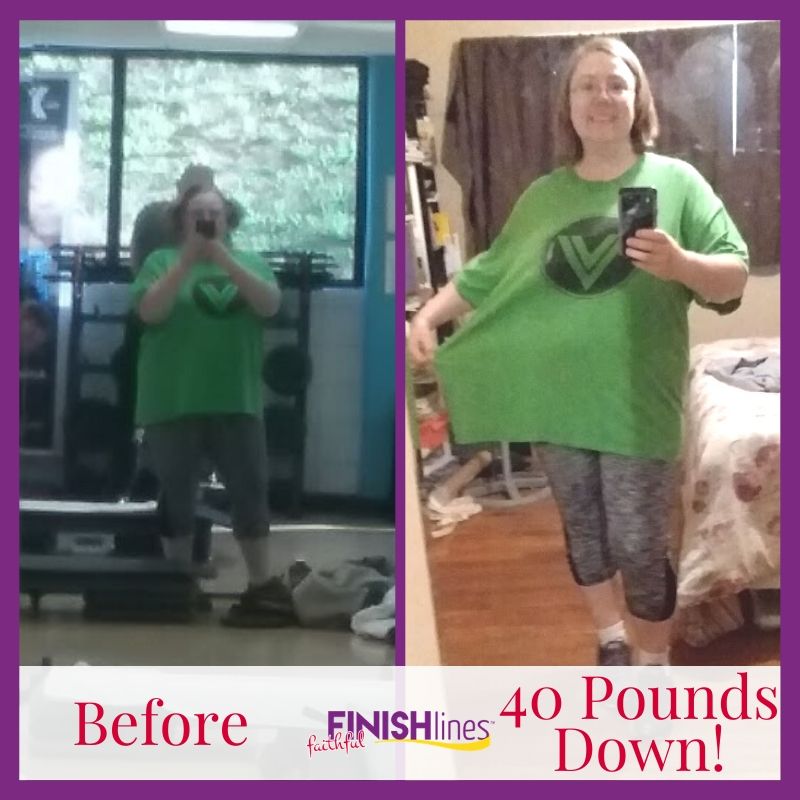 Two years ago I hit my heaviest and the doctor used the phrase 'morbidly obese' when she told me all my health problems lay at the feet of my overeating problem.
That's when I started praying about weight loss. The prayers felt selfish and shallow, asking God to help me lose weight, but I didn't know what else to do. Nothing had worked.
I joined Faithful Finish Lines that January and the weight started coming off...
When they announced a beta group, whew, I couldn't sign up fast enough. No, we didn't really have the money at the time, but I don't have the money for more doctor visits and medicine either. With this program, I could implement the changes and I am seeing huge victories.
Today, I am 40 pounds closer to my 100 pound goal and I owe it all to Faithful Finish Lines and God for bringing them into my life at just the right time. -Tiffany M.
You think Faithful Finish Lines might be the program for you...
but THIS is holding you back...
This all sounds pretty darn exciting. Faithful Finish Lines 2.0 Membership just might be the program to finally get you to your goal weight. Plus, you are excited about growing in faith and inviting God into your weight loss journey.
This sounds like a dream come true.
But THIS is holding you back from clicking that "join now" button...
You've got that little voice inside your head that says,

Sure, it works for some people, but what if I fail? What if I don't have what it takes?

I get it.
I've got that voice in my head too.
And here's what I know is true. That isn't just a little voice.
That's the enemy speaking lies to you.
Satan wants nothing more than for you to stay stuck in your unhealthy eating patterns. The last thing he wants is for you to have complete and total victory with your food and weight. (Imagine how God will use that!)
Don't let him win, my friend.
Take a bold step of faith and join us today.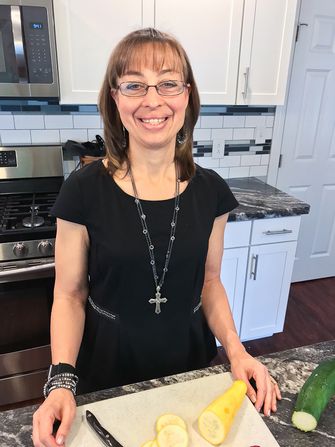 Or maybe the little voice inside your head says,
You've already spent a fortune on weight loss programs and look where that got you - heavier than ever. What's going to make this any different?
Trust me, I've so been there, too.
There's not a weight loss program, gimmick, or system that I haven't tried before.
I've done the frozen dinners, the green smoothies, the diet pills, the Atkins, the thigh master, the latest and most popular diets.
Sure, I lost some weight (sometimes), but the pounds came back and when they did they brought friends.
Been there, done that, got the size 2x t-shirt.
Here's how Faithful Finish Lines 2.0 Membership is different.
Faithful Finish Lines approaches your past weight loss efforts in a different way.
Those past weight loss attempts?
Those aren't failures.
Did you hear me? You CANNOT fail at this.
You CANNOT Fail with Faithful Finish Lines.
Here's why. Each diet you tried, each program you invested in, and each time you attempted, you learned something new about yourself and what works for your unique body.
Those weren't failures.
Those past tries are feedback you will use this time around.
We teach you how to use each and every past weight loss attempt as a road map to success, not a way to beat yourself over the head and call yourself a loser.
Faithful Finish Lines 2.0 is completely different because you get a clear path with super-specific steps. We don't just throw out a food list and wish you luck.
During every stage of the program, you know exactly what you should be working on and why.
Let us make the decisions for you.
We cut through the overwhelm and give you the clear direction you need to lose weight and keep it off.
Enroll now and make today the day you start on the path to your ideal weight...and a whole new life.
Frequently Asked Questions
How much does Faithful Finish Lines Membership cost?
We are offering the program (the course PLUS membership!) for the low price of $54 a month OR one $570 annual recurring (12% discount) investment, which is locked in for as long as your membership remains active.
What's included in the monthly membership price?
Your Faithful Finish Lines 2.0 Membership includes access to the ten-stage course materials which guide women step by step through the Christian weight loss process. The course includes helpful videos, printed lessons, and printable digital workbooks. While we have a suggested calendar for completion, the course is self-guided. Once you finish the 10-stage course, you will also have access to the Finishers Course, which also includes videos, printed lessons, and a step-by-step calendar. Once you reach your goal weight, you'll be invited to join Maintainers. This exclusive group is a to support women who are maintaining at or near their goal weight. Members also receive access to a private Facebook group which includes weekly weight loss Q & A videos (called Power Hour) with Becky and Sara. We also include some special "just for member" surprises along the way!
Are there refunds if I'm unhappy with the course?
Yes! Faithful Finish Lines offers a no-questions-asked full refund within 30 days of your purchase.
How long does it take to go through the ten stages of the program?
While the course is self-guided (so you go at the pace that works for your life and schedule), we expect most women will complete the course in 10-12 months. This is why we HIGHLY recommend signing up for the yearly plan to save money! After the stages are complete, we offer an ongoing Finishers program and a Maintainers support group which are both included with your membership.
Do I need to use Facebook to make Faithful Finish Lines program worth joining?
While not required for Faithful Finish Lines Membership, we recommend that you have a Facebook account in order to participate in the private Facebook group and weekly Power Hour videos.
I have health issues and can't exercise much. Will your program work for me?
Exercise is not required to lose weight with this program. During Stage 7: Exercise for Life, we lead you through a process of finding the healthy movement and physical activity that's right for you.
I need to follow a special diet. Will your program work for me?
Yes. We have women in the program who have a wide variety of food intolerance and sensitives including gluten free, dairy free, and many others. While we give general healthy eating guidance, you choose the specific foods you eat each day. No one food is required and no food is restricted with the Faithful Finish Lines 2.0 Membership.
I'm already following a specific weight loss program (Keto, Paleo, Weight Watchers, Trim Healthy Mama). Should I sign up for Faithful Finish Lines too?
Yes! We encourage you to sign up for Faithful Finish Lines 2.0 Membership even if you are following another type of program such as Weight Watchers or Keto. You will be able to fully participate in all the course instruction in addition to the food plan of your choosing.
What does it mean that your program promotes specifically Christian weight loss?
Every aspect of the Faithful Finish Lines 2.0 program incorporates a faith element. Our trust in Jesus as our Savior is foundational to all we do.
How is your program different from other Christian weight loss programs out there?
While we haven't read or studied every Christian weight loss program that is available in the world, we see our program as unique because we provide a clear, specific path that guides women through each stage of losing weight and keeping it off for a lifetime. We cover important elements of the physical, mental, emotional, and spiritual aspects of weight loss while keeping Christ at the center of all we do.
Can I join Faithful Finish Lines 2.0 Membership anytime?
Yes! We have tried closing enrollment in the past, but we know how important it is to jump right in and get started when you find a program you love, so we wanted to make sure you always have that opportunity here.
Do I have to be a Christian to participate in Faithful Finish Lines?
We welcome women of all faiths and religious background to participate in Faithful Finish Lines programs. Please know, however, that our materials are taught from an unapologetically Biblical perspective.
Do you offer scholarships?
We do! Once a year we offer a limited amount of scholarships to selected individuals who show financial need.
Do you provide a payment plan for the annual price of $570?
No, the $570 price and 12% discount are only available as one annual, recurring payment.
A Personal Note from Sara...

For so many years, my weight was my toughest struggle.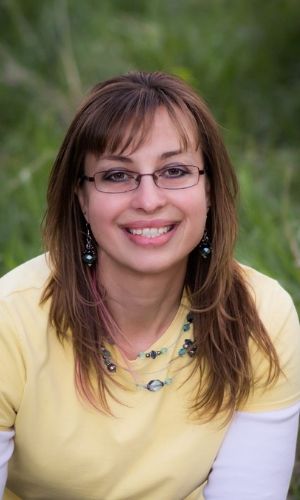 I've been through some tough stuff in my life, including the sudden death of my father when I was young, raising children with special needs, and ministry ups and downs as the wife of a pastor.
Yet for so many years, if you had asked me what my biggest life challenge was, I would have told you it was my weight.
Being overweight was the problem I carried with me everywhere I went. There was no taking a vacation from it. I walked into every room wondering if I would be the biggest person there.
I knew the way I was eating wasn't God-honoring. Even though I read the Bible and prayed regularly, I simply could not get my weight under control.
Today, I've been maintaining a 100 pound weight loss for over a decade. I've led hundreds of women through weight loss programs that work.
I've found food freedom and I'll teach you how to find it, too.
Come join me?
Should You Invest in the Monthly or Annual Plan?
The new Faithful Finish Lines 2.0 Membership is easily worth thousands of dollars.
Imagine a life without food and weight issues. Doesn't it seem like a dream come true?
We realize that financial challenges are real.
Our goal is to make this program affordable for every woman who wants to improve in her health, lose weight, and grow in faith. That's why we offer the low monthly investment of $54 a month for those who need it.
However, we highly encourage you to invest in the annual plan of $570 (to save almost $80!) because you are making a commitment to yourself.
Is it a financial stretch? For many of us, yes.
It is a chunk of money? Yes.
But here's what we've discovered.
Women who invest in the annual option are invested in their weight loss. They make it happen.
They complete the materials. They see long-term success. They lose weight and keep it off.
Quitting is simply not an option for them.
Isn't your weight loss worth that?
A note about testimonials at Faithful Finish Lines

Testimonials are from clients and customers of the products and services offered by Faithful Finish Lines. The testimonials are actual statements made by clients and/or customers and have been truthfully conveyed.
Although these testimonials are truthful statements about results obtained by these clients and/or customers, the results obtained by these clients and/or customers are not necessarily typical.
You are your own unique person and we believe your results will not be typical, either, because you are an individual, created by God to do amazing things designed for you before the world began. You've got this!