Housework Doesn't Need To Be Boring.
Have fun & burn calories while you get a sparkly-clean house.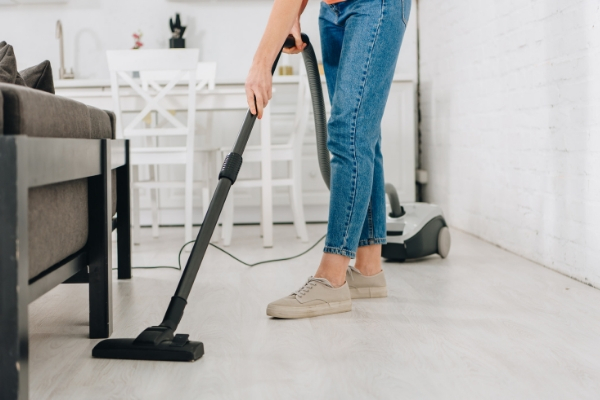 It seems like housework is never-ending, doesn't it?

The dishes pile up.

The laundry basket is overflowing...again.

The floors need to be swept.

Let's not even get into the toilet situation.
You want to have a clean and organized home, but who has the time?
Plus, your doctor has been on you to start some type of physical activity, but it seems impossible to fit one more task into your busy days.
What if you could cross 2 things off your to-do list at the same time?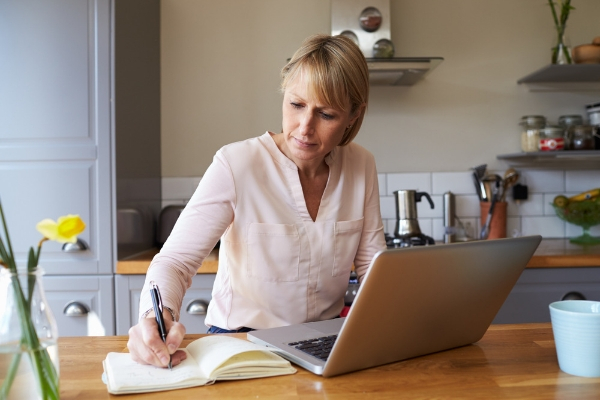 With the Healthy Housework mini-course, you'll learn 20+ simple ways to burn calories while accomplishing your daily household tasks.
You also get simple, downloadable worksheets that tell you exactly how many calories you will be burning, which healthy housework exercises to do on each day of the week, and a list of every exercise we teach you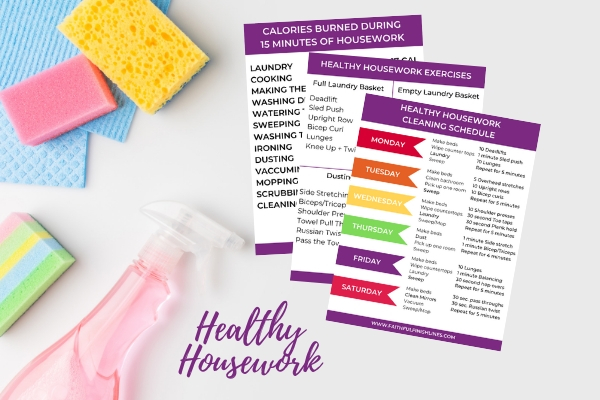 Housework won't be a dreaded chore.
Have fun + lose weight while you sweep, dust, do laundry, and tidy up around the house.