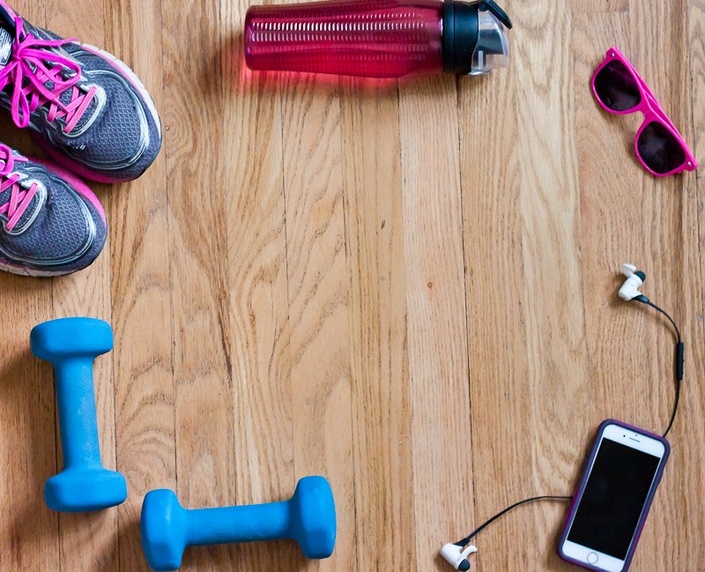 7 Weeks to Christian Weight Loss, Healthy Eating, & Fitness
Lose weight, feel great, and build a healthy lifestyle you will LOVE living in this online course for women
Watch Promo
Enroll in Course
Your Weight Loss Frustrations are Finally Over.
The healthy life you want - starting today.
"Step up on that scale for me," the nurse said.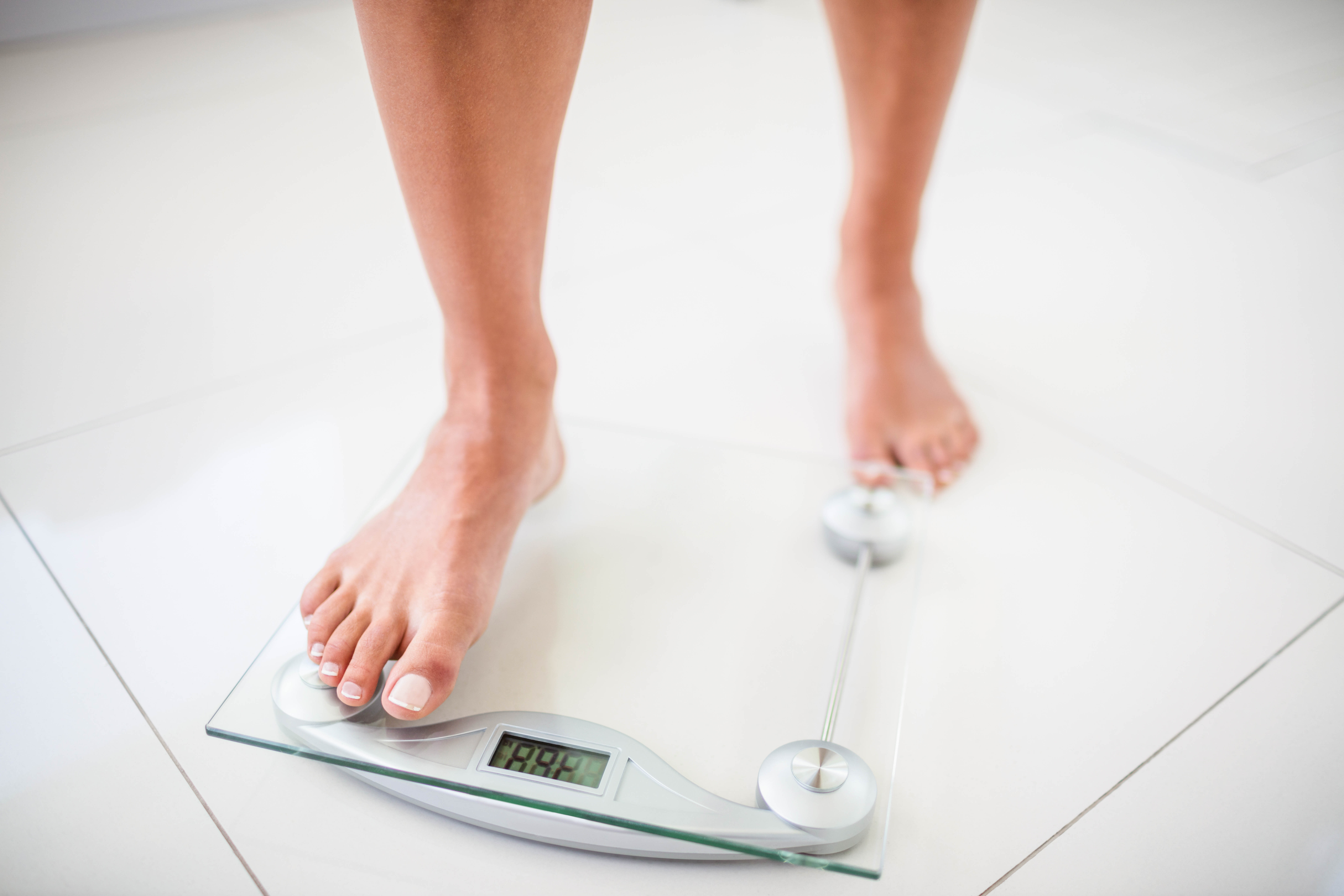 She made it seemed like such a simple request.
Step up on the scale. It's a normal part of most any doctor visit, yet my stomach was in knots.
I dreaded seeing just how high my weight had climbed.
I put down my purse and took off my coat. I took off my sweater too (any little bit to help) and then my shoes.
Is there anything else I could possibly take off?!, I wondered desperately.
I couldn't avoid it any longer. I stepped up on the scale and closed my eyes, not wanting to see those flashing red numbers.
When I opened my eyes, my worst fears were realized.
My weight was even higher than I thought, higher than it's ever been in my adult life - even when I was pregnant. The knots in my stomach turned into a deep pit of dread.
I fumbled to gather my things, trying to hold back tears so the nurse wouldn't see. I had to do something about my weight – pronto.
But what?
It's not like I hadn't tried to lose weight. I had done it all - Weight Watchers, counting calories, cabbage soup diets, starving myself, and more.
Sure, I would lose some weight, but the pounds always came back and when they did, they brought friends. I ended up heavier than ever.
Plus, it seemed like my body was fighting against me. I only had to look at junk food to gain 5 pounds, while other people around me maintained their weight effortlessly.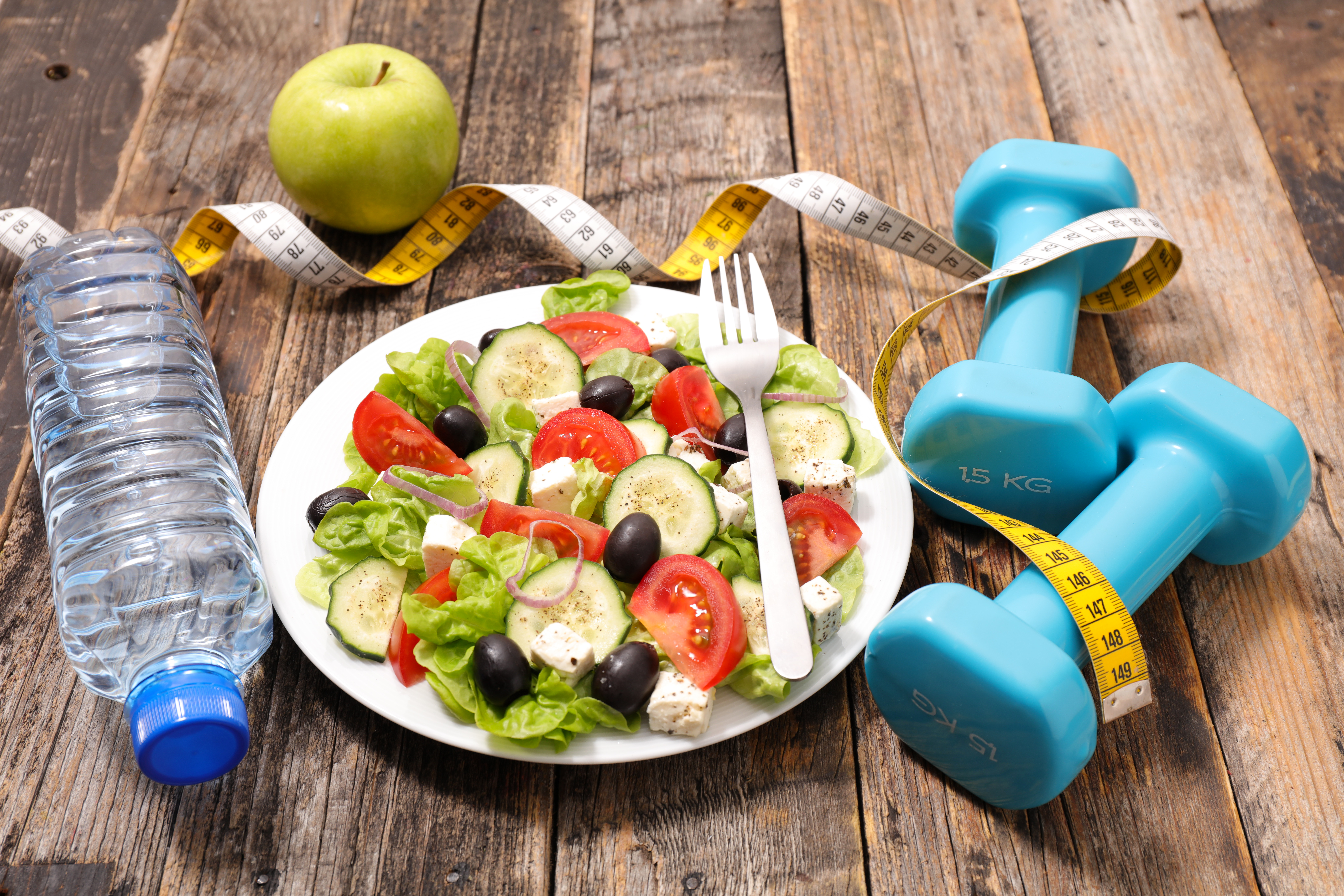 While my weight was never far from my mind, in some ways I'd spent the last several years with my head buried in the sand.
I knew those numbers were climbing, especially because even my largest sized clothes were getting too tight. Soon I wouldn't be able to buy clothes in "regular" stores, even in the plus section.
Yet the feeling of failure was so strong. I had tried and failed so many times, I just didn't think weight loss was possible for me.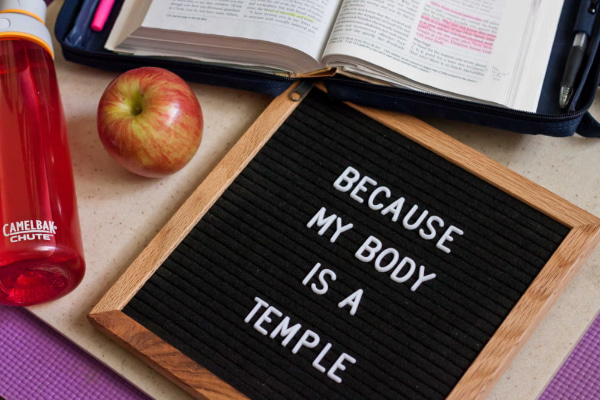 What made it all the harder is that I had a really great life – husband and kids who love me, meaningful community at my church, and satisfying work.
And as a Christian, I wanted to rely on God's power. I wanted to renew my mind. Yet each time I tried, it was as if my prayers went unanswered.
I just didn't understand...why couldn't I get it together when it comes to my weight?
Does any of this sound familiar?

Maybe you can relate...
You've tried losing weight before, but you always gain it back (again and again and again).

You just can't seem to motivate yourself to exercise.

You know you should be eating healthier, but you always end up reaching for junk (especially on those stressful, busy days).

You really hate yo-yoing through the highs and lows of the rollercoaster of dieting.


You desperately want things to be different, but it feels impossible at this point.
If you are nodding your head along with me as you read this, you are in the right place.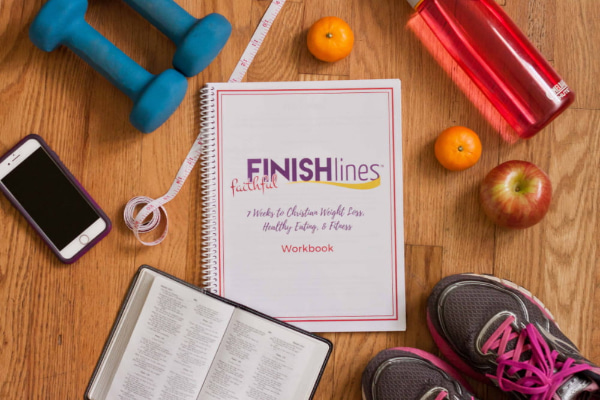 Now, I want you to take a moment to imagine a different scenario where you can...
✔ Build a healthy lifestyle you actually love living. Find healthy choices that fit your preferences and your schedule. Plan meals that will help you lose weight and taste great, all while staying within your budget.

✔Transform your life, one small change at a time. No drastic, overnight quick fixes. No fat shaming. No swearing off chocolate forever or spending every spare minute at the gym.

✔Make exercise an act of worship. Yes, it's possible. We promise! Workouts don't have to be torture.

✔Find freedom in Christ. Break through the strongholds that insecurities, food, and discouragement have had in your life while realizing your Savior's deep love for you, no matter how much you weigh.

✔Have a supportive community cheering you on. Imagine a community that runs on grace, not judgement, creating a safe place for you to share your struggles and have women come alongside and encourage you to keep moving forward.
Your weight loss journey really can be that wonderful.
"I take a moment to read the emails and the programs and realize this really is the program I have been needing. Every time I expect it to be some new goal that isn't really attainable. It is such a joy to actually have goals that are achievable. I keep reminding myself this time it isn't all or nothing. This isn't one major overnight change. Thank you for making this a program that is not defeating, but a program that is encouraging and realistic."--Kristy H.
A turning point...
Remember my dreadful weigh-in moment at the doctor's office?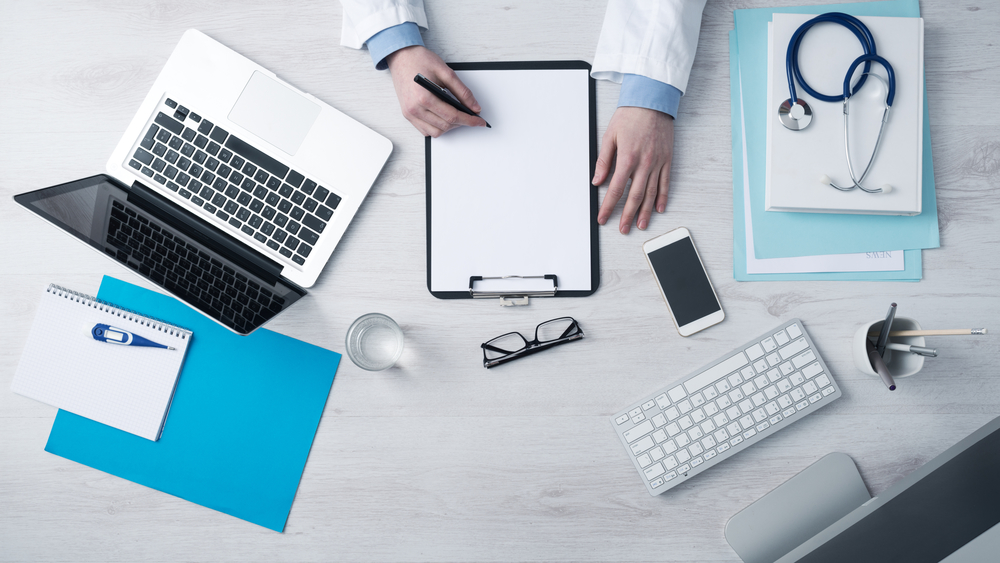 Let me tell you about a totally different scenario.
One year later.
Same doctor's office, same scale.
I stepped up on the scale and the nurse did a double take.
"Wait, do I have the right chart?" the nurse asked me.
"You sure do!" I told her with a confident smile. I was 80 pounds lighter than the last time I'd been in to visit.
When it was time to go back and talk to the doctor, she sat down to chat with me eye to eye. The tone of our conversation was one of admiration and respect.
The doctor asked me,
"Please tell me about how you are doing this. I have so many patients who struggle. What can I do to help them lose weight like you have?"
My doctor was asked me for weight loss advice.
What a difference a year makes.
Where will you be a year from now?
"How did you do it?"
When people learn that I've lost 100 pounds, they often ask me this question,
"How did you DO it? How did you lose the weight?"
I know that deep down what they are really asking is for me to share with them the weight loss secrets I've learned so they can do it, too.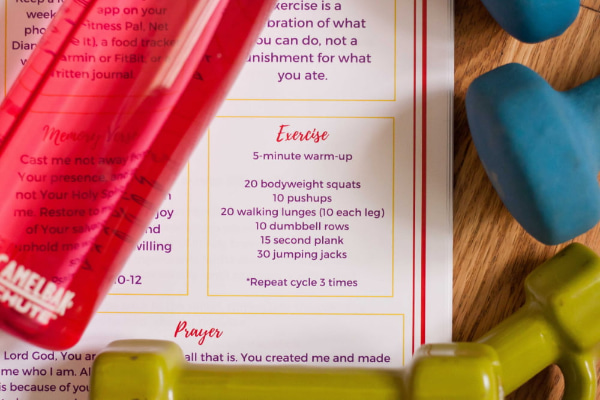 The Faithful Finish Lines program was developed to answer those questions.
I share all the weight loss secrets (which really aren't secret, because I share them with you inside the course), tools, and strategies I used to lose weight and keep it off.
A few years after I started the Faithful Finishes Program, I partnered with Becky, who has also lost 100 pounds and kept it off for years. Becky is also a personal trainer.
At Faithful Finish Lines, you are in good hands because your leaders have been exactly where you are today.
These are your leaders...
Well, this is what your leaders looked like before, that is.

We were not just a bit overweight, but dangerously heavy.
We were unhealthy, tired all the time, and running to food to fix our problems - whether it was stress, anger, or just plain old boredom.
We didn't like to exercise (so we just didn't!). We didn't like dieting (because we like good food, thank you very much!).
We were deeply unhappy with the way we looked and the way we felt.
And then with God's guidance we each lost 100 pounds.
These are your leaders now

Sara and Becky have both lost 100 pounds and kept it off for years...
...and they are ready to teach you everything they've learned!
"For me the community support and the access to the leaders has been the most important aspect of the program! Setting the goals and going through the process is important as well, but having the extra encouragement and motivation to actually follow through with the goals was key!"
--Denise D.
"I think what has helped me is changing my mindset and not beating myself up when I have something that's 'off limits'. Before Faithful Finish Lines started I'd have a couple Oreos then chastise myself about eating them then go eat about 6 or 8 more because I'd already blown it. Today I chose to have two Oreos and told myself it's OK...not an ounce of guilt. Best two Oreos I've ever tasted!"
--Shannon S.
Let's talk about a weight loss secret that very few people understand...
...that isn't really a secret at all!
So, what was different? What helped us lose that much weight and actually maintain the weight loss?
We traded guilt for grace.
Faithful Finish Lines is a Christian weight loss program. What does that mean?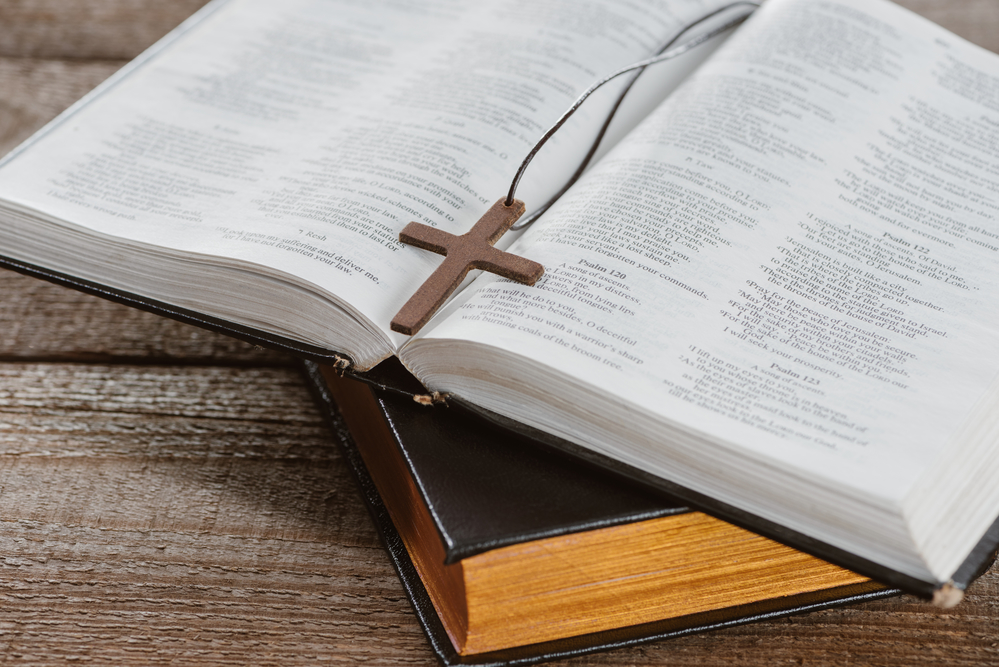 As a Christian program, we want you to know that your worth is based on Christ's saving work on the cross, not your own good works.
There is nothing you can do (including weight loss) to get God to love you any more than He already does. God loves you so much!
We teach you to turn to God daily in prayer, surround yourself with God's truth from the Bible, and to stay in community with other believers.
Here's an important truth about weight loss that few people understand:
You cannot guilt yourself thin.
Look, if beating yourself up about your weight worked, you would have been thin a long time ago.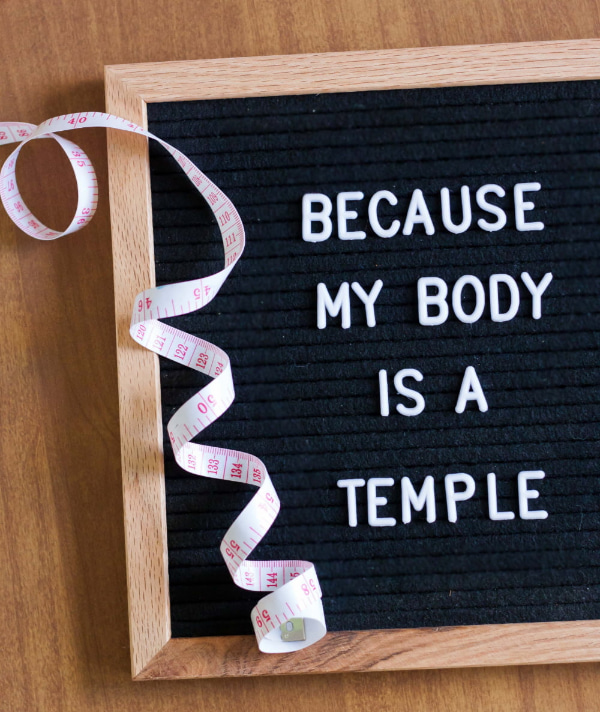 Instead, allowing God's grace to work in your life changes everything about your weight loss journey.
We'll walk you step by step through a process that will help you lose weight but most of all, lead you to grow in faith.
"Being a chronic pain patient, Faithful Finish Lines has been a blessing I had no idea I needed. From the easy to follow program, community support, and prayer walls, I find the support I need to set attainable goals that help me keep moving—even on days the pain tempts me to stay in bed with covers pulled over my head."
--Tammy McDonald
Introducing...
7 Weeks to Christian Weight Loss, Healthy Eating, and Fitness
The signature course that walks you through the exact steps we used to lose 100 pounds and keep it off - while keeping Christ at the center.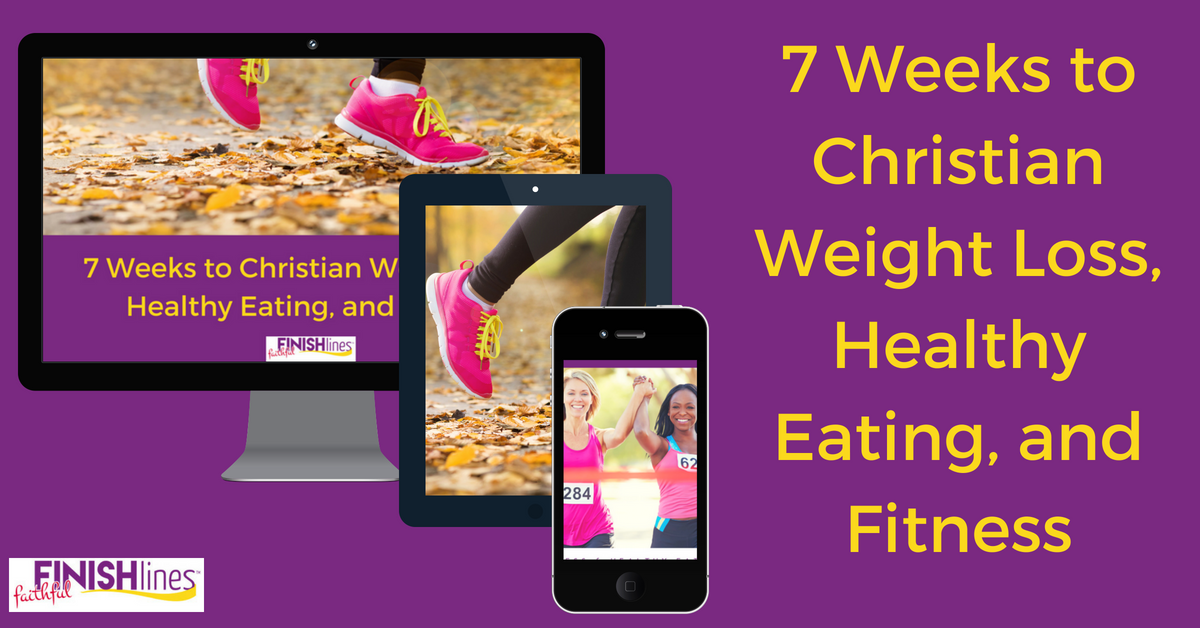 When You Join 7 Weeks to Christian Weight Loss, Healthy Eating, and Fitness today, you get...
($489 value)
Lifetime access to the entire 7 Weeks to Christian Weight Loss, Healthy Eating, & Fitness course

Downloadable memory verses, goals, and worksheets

Printable workbook that guides you step by step through the course.
Join today and you'll get instant access to all 7 video modules, Bible verses, goals, workbook, and more.
Healthy Eating Goals
Each week focuses on a healthy, realistic weekly eating goal that will guide you to weight loss - while still eating foods you love.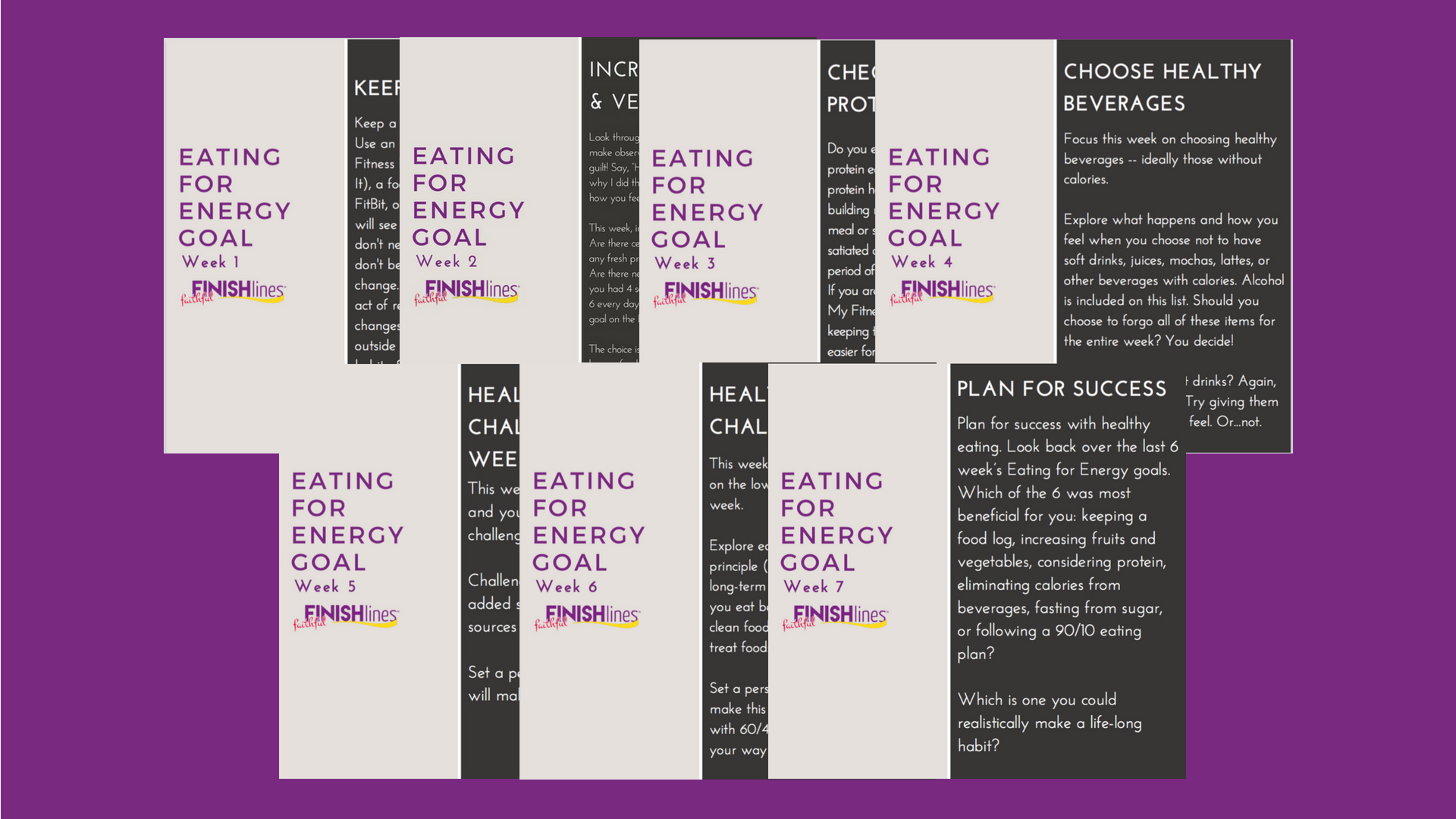 Printable Workbook Instant Download
Your 45+ page workbook leads you through action steps to take each week.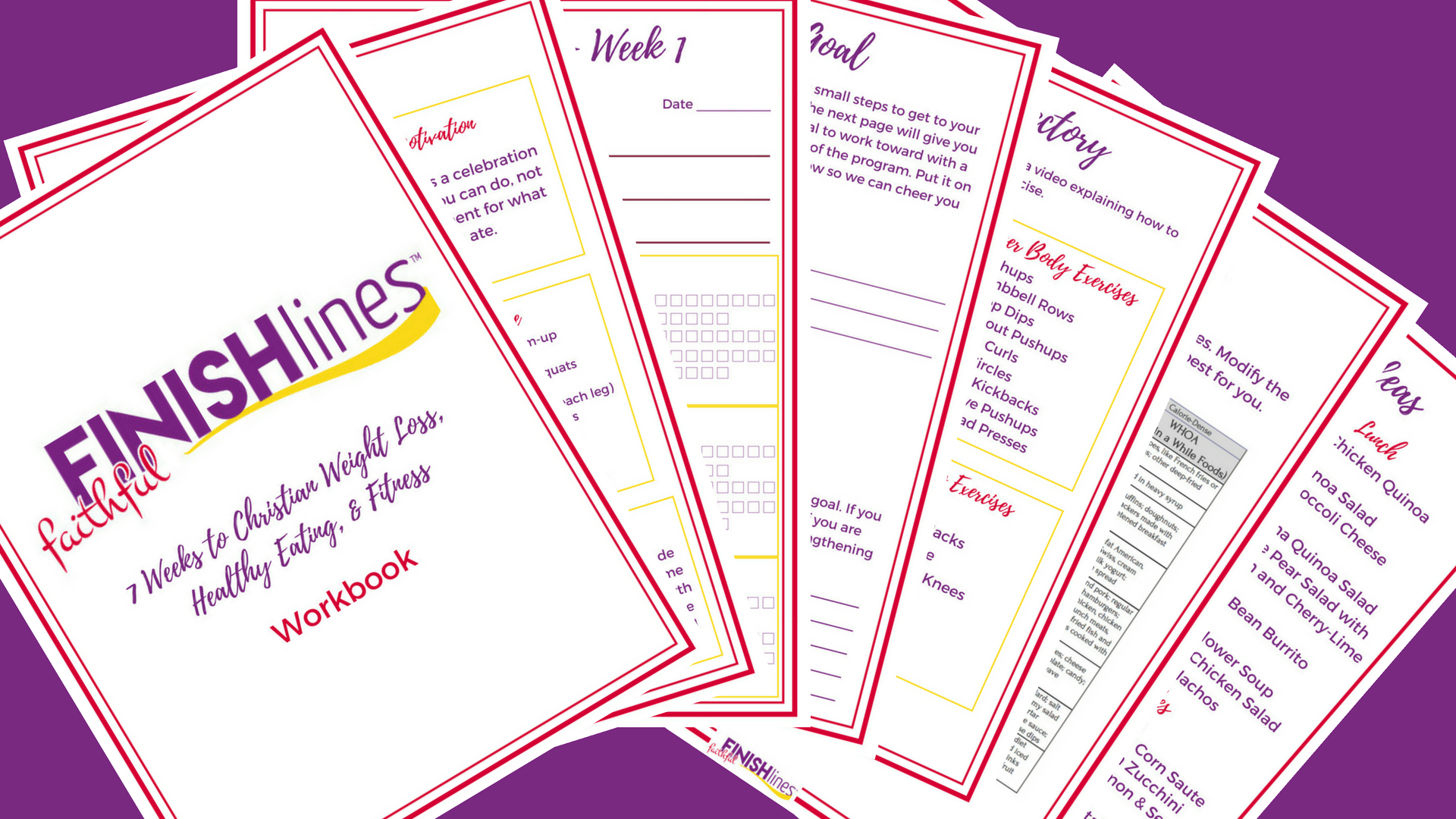 Achieve a Fitness Goal You Never Thought Possible!

Choose a fitness goal that is challenging yet realistic for you. Imagine how amazing you'll feel when you accomplish your goal.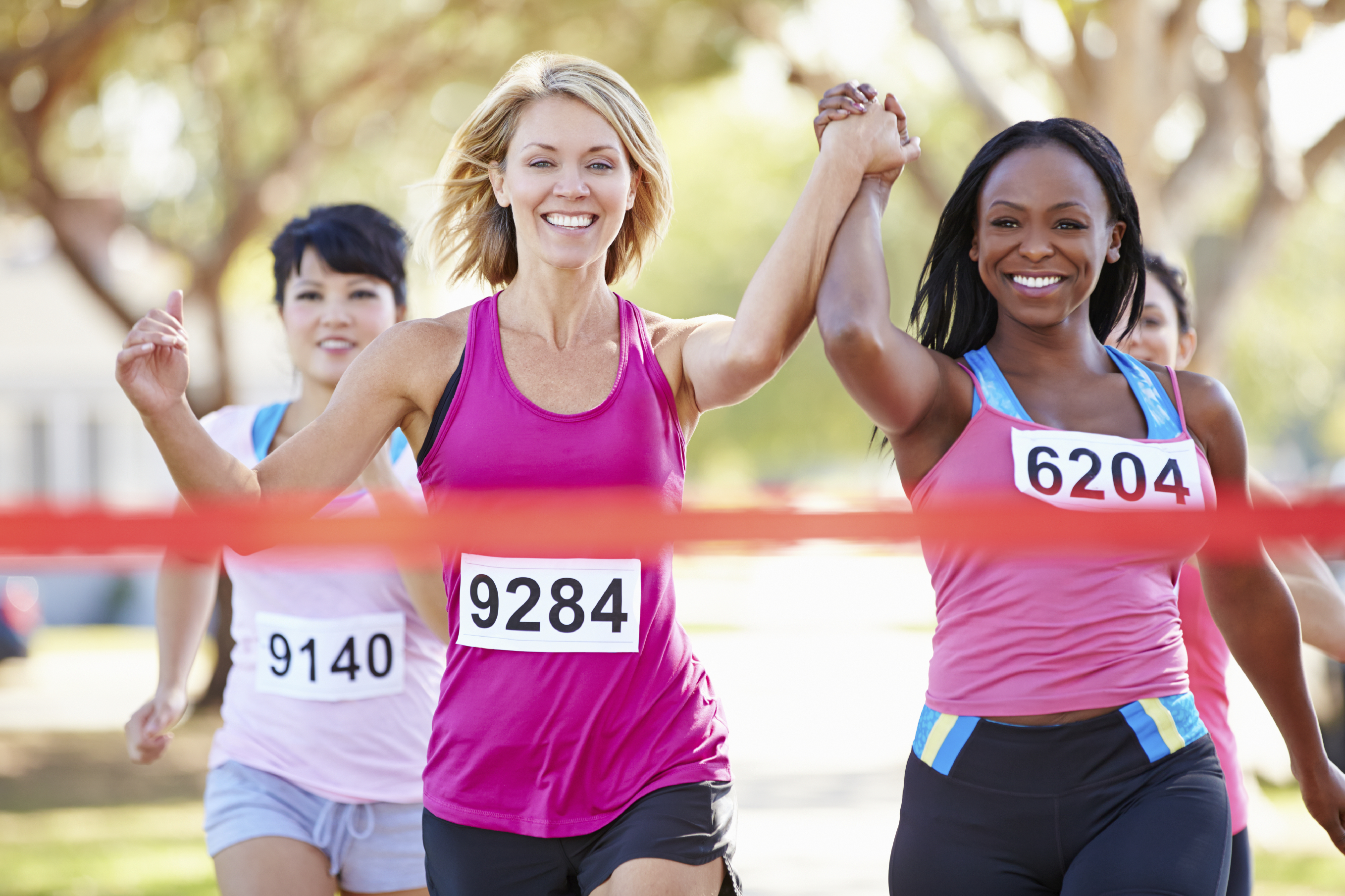 Christ is the Center

Every step we take at Faithful Finish Lines is about keeping Christ at the center of our lives and our weight loss efforts.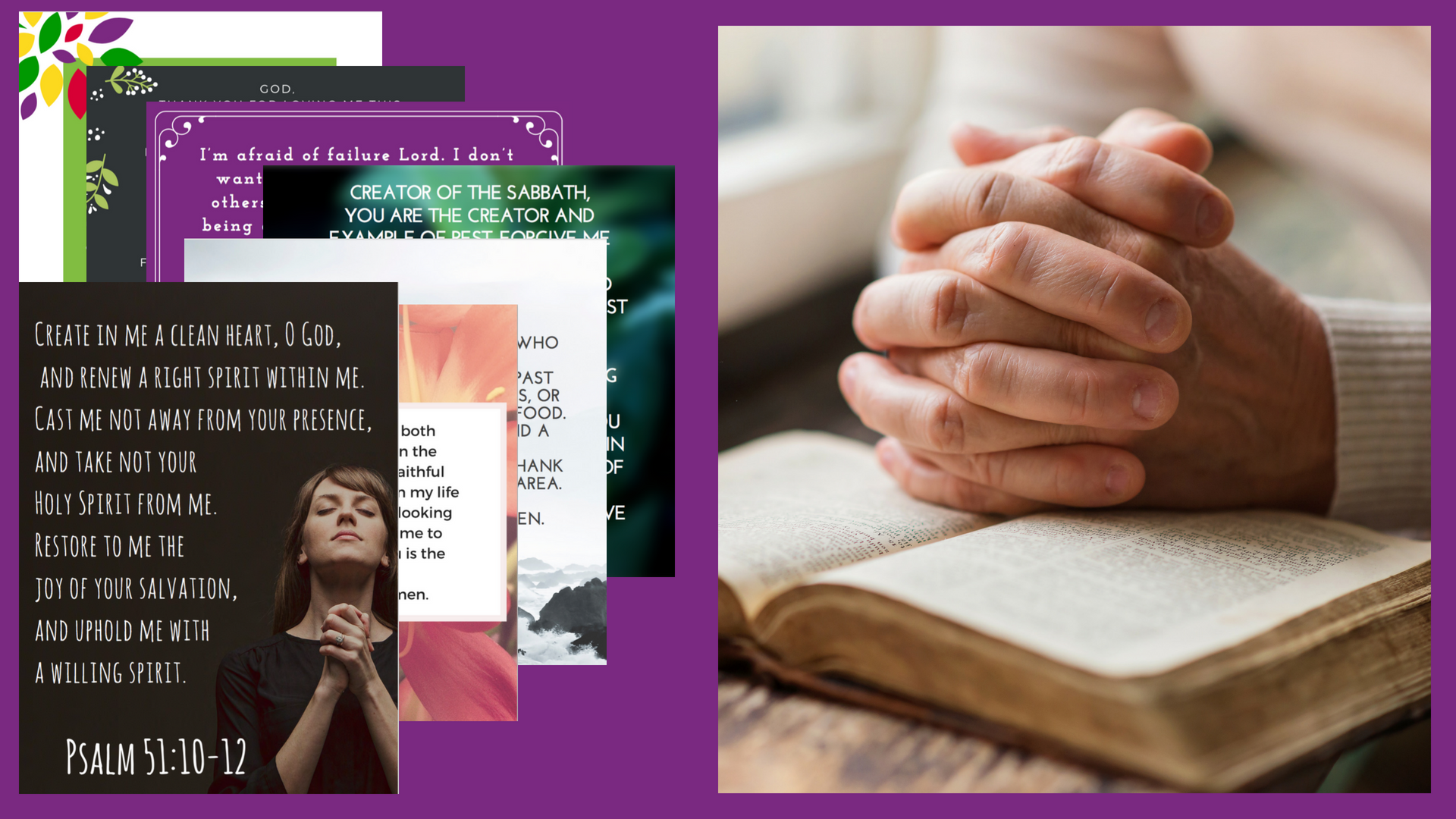 When you add it all up, it's a value of over $400!
(A ridiculously small price when you consider the lifetime of fitness you will gain!)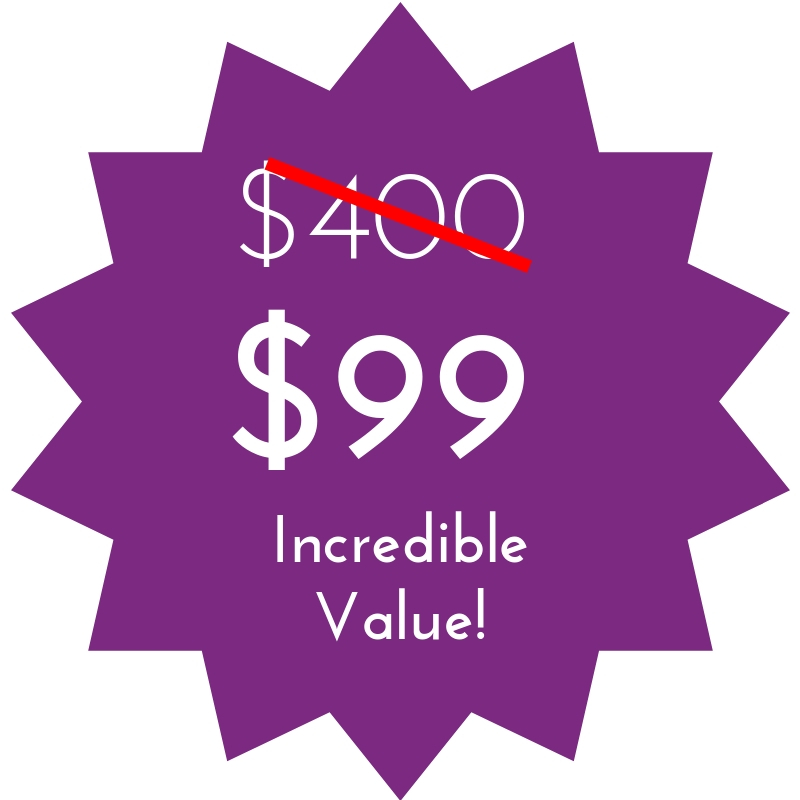 When you join Faithful Finish Lines, you will feel stronger, healthier, and more fit starting the first week.

Change your "I know I need to do something" to "I'm so thankful I did something" for your health and wellness.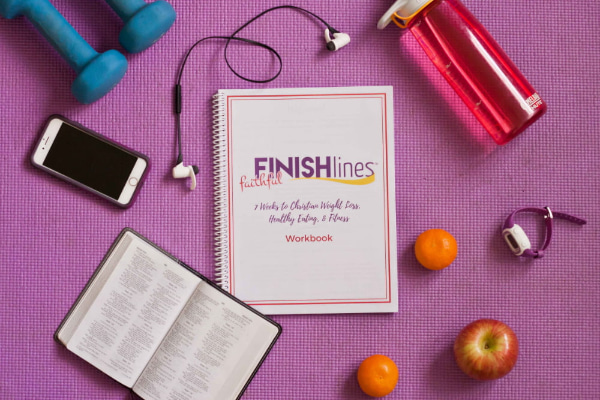 Faithful Finish Lines is a grace-filled place.
You won't see strict diets, lists of unrealistic rules, or guilt. Fumbles are understood as part of the process.
7 Weeks to Christian Weight Loss, Healthy Eating, & Fitness is your go-to location for step-by-step guidance to meet your health and fitness goals.
Wherever you are in your weight loss journey, we are ready to meet you there. If you are running marathons or struggling to walk across the living room, this program will work for you.
When it comes to weight loss programs, here's what no one is talking about...
With products that teach you how to lose weight, there's one important truth that few programs will tell you. Whether the programs are online or in person, at the gym or on an app, this important truth is the same.
Here's the truth.
Weight loss is hard.
Let's just come right out and talk about the fact that weight
loss is tough.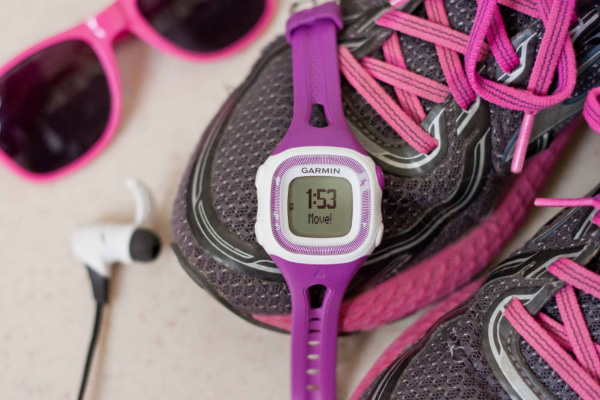 People who sell programs for weight loss don't like to talk about that fact because let's face it, the idea of fast, easy weight loss sells in today's world. People are looking for the quick and easy fix.
But you know better than that.
I understand the reasoning behind the programs that promise a quick fix. Besides the obvious of wanting people to buy their products, I think people in the weight loss industry really are trying to be encouraging.
It's just that sometimes "you can do it" comes across making you feel worse than ever because you know deep down that you've tried a bunch of programs and products and you ended up even heavier than before.
You know you've spent tons of money on programs already.
You know it, I know it.
Here's what I want you to understand.
Faithful Finish Lines is not a get-thin-quick program.
We don't offer empty promises that you and I both know aren't true anyway.
What sets Faithful Finish Lines apart is that you will be reminded to focus on allowing the Holy Spirit to do his refining work in you.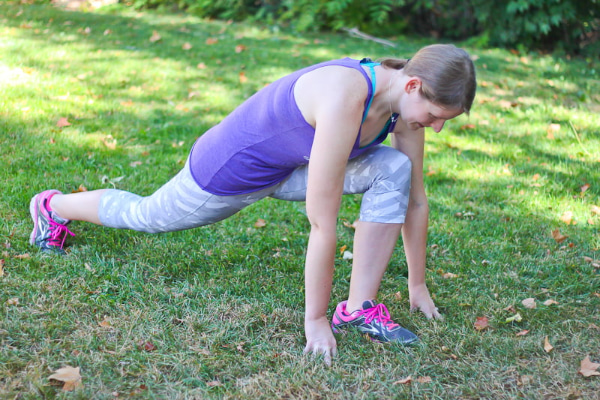 You will be supported every step of the way as you make small, realistic changes that have lasting impact. And friend...your leaders have been there.
You will be led by two women who have found weight loss success and will walk the walk along with you.
We know weight loss is hard, but we also know it's possible.

And How About a
Weight Loss Super-Charge Bonus?
Registering for the program will not only give you access to all 7 modules with goals, Scripture, encouragement, and worksheets, but you'll also get our specially created Weight Loss Super-Charge Bonus Bundle.
The Weight Loss Super-Charge Bonus Bundle

Weight Loss Super-Charge Bonus #1 -
30-Day Weight Loss Devotional

This 30-day journey offers you a daily Bible verse and short prayer. It will walk you through practical steps you can take to change your health, but will also give you heartwarming encouragement and personal stories from my own 100-pound weight loss journey that will help you break the chains tying your worth to the number on your scale.

Weight Loss Super-Charge Bonus #2 -
Quinoa Bites eCookbook
Quinoa bites are a protein-packed, healthy, and delicious dish that both kids and adults love. They can be eaten straight out of the oven or made ahead of time for an easy to grab snack, quick lunch, or healthy dinner. The best part about them? The flavor combinations are endless. This ebook has 10 quinoa bite recipes to please even picky eaters, from Quinoa Pizza Bites to Barbecue Chicken Quinoa Bites.
Weight Loss Super-Charge Bonus #3 -
Printable Fitness Tracker
Tracking your workouts is one of the best things you can do to stay motivated and be consistent in your workouts. Use this simple fitness tracker to help you stay on track in your healthy lifestyle.
Plus...Lifetime Access and Free Updates to the Course
We regularly check the course to add to, improve on, and update things to make sure they are as helpful for you as they can be. You will always have access to the most up-to-date posts, printables, and videos for free.
"I love being part of Faithful Finish Lines because it is not a normal weight loss program but a community of faith-filled women committed to making small life changes. We celebrate our successes and extend love and grace during our setbacks. We also lift each other up in prayer when trouble times invade our lives. I cherish the friendships I've made being a part of this community."
-- Michele K.
"Faithful Finish Lines has been such a blessing in my journey to fitness. There are many reasons to lose weight and get fit. I want to be fit to be able to do all the tasks the Lord as set in front of me. Sara & Becky are teaching me to give myself His Grace and to make just one small change and maintain that change so that I can win the race set before me. Sign up today it will be a great blessing to you as well."
--Sara D.
Course Curriculum
Week 1 - Faithful Finish Lines are God-Given
Available in days
days after you enroll
Week 2 - Faithful Finish Lines Have A Simple & Measurable Plan
Available in days
days after you enroll
Faithful Finish Lines 7 Weeks to Christian Weight Loss, Healthy Eating, and Fitness is right for you if...
You want to lose weight, eat in a more healthy way, or increase your physical activity.

You desire a weight loss program that keeps Christ at the center.

An online program would be the best fit for your schedule.

You appreciate mentors who are real (not perfect), have found success and are walking the walk along with you.

You are willing to set aside time each week to move toward your healthy living and weight loss goals.
You are ready to make changes, but need the accountability and encouragement to actually follow through.
Faithful Finish Lines 7 Week Program might NOT be for you if...
You are looking for a fast and easy weight loss fix.

You are not ready to commit 5-10 hours per week toward your weight loss goals.

You are all about excuses and not about action. While we are full of grace, we give loving accountability, too.
A Personal Invitation from Sara & Becky...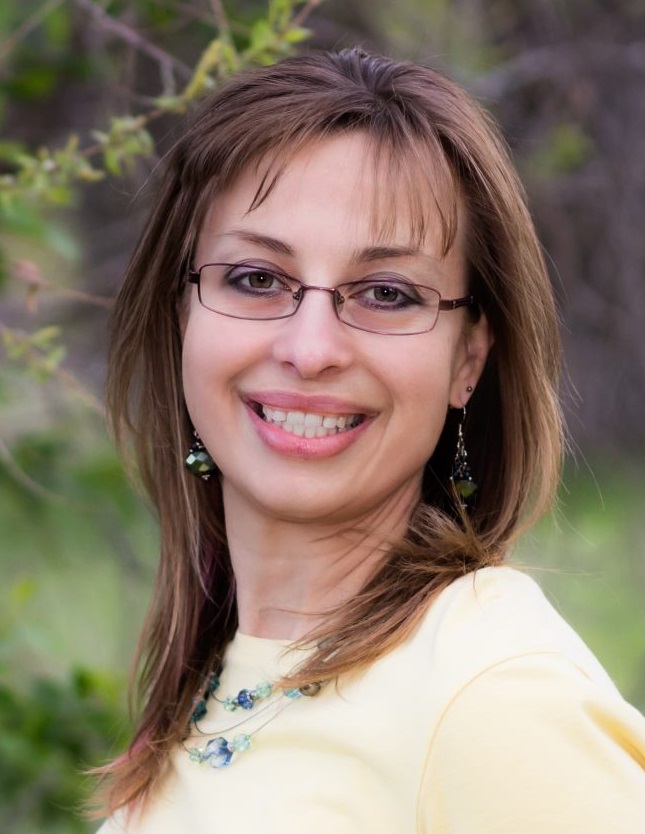 Friend, NOW is Your Time.
If you are like most busy women today, you spend so much time taking care of other people in your life.

Now is the time for you to take back control and take care of YOU.
Invest in the 7 Weeks to Christian Weight Loss, Healthy Eating, and Fitness course today.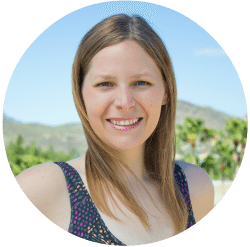 We've helped hundreds of women lose weight, feel amazing, and develop a more meaningful relationship with Jesus.
Will you join us?
Becky & Sara
Frequently Asked Questions
When does the course start and finish?
The course starts now and never ends! It is a completely self-paced online course - you decide when you start and when you finish.
How long do I have access to the course?
How does lifetime access sound? After enrolling, you have unlimited access to this course for as long as you like - across any and all devices you own.
What if I am unhappy with the course?
We would never want you to be unhappy! If you are unsatisfied with your purchase, contact us in the first 30 days and we will give you a full refund.
Your Instructor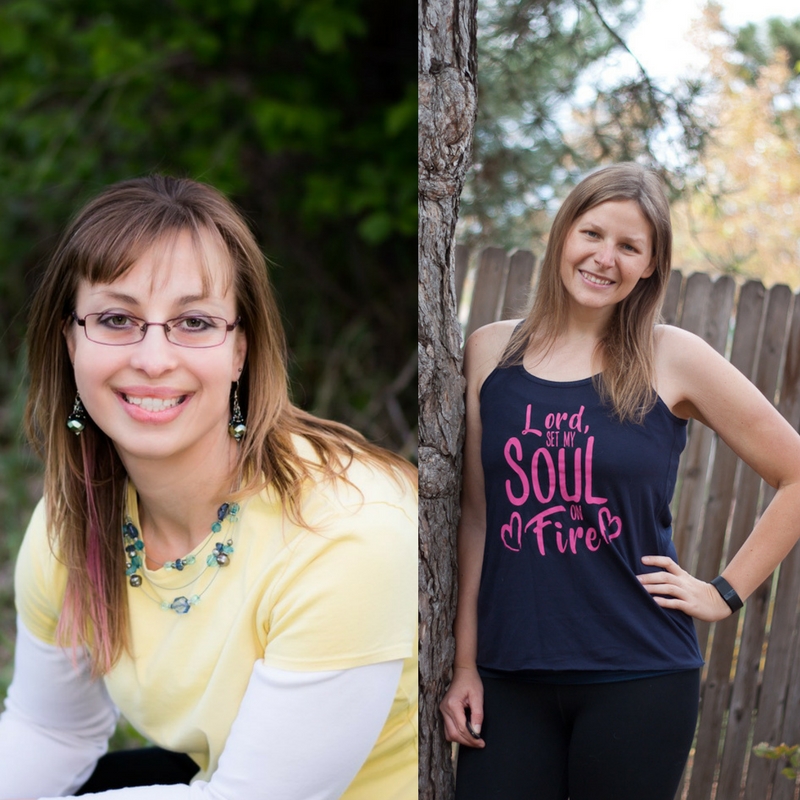 Sara is a speaker and writer at The Holy Mess and Becky is a certified health coach and personal trainer and blogs at So Very Blessed. They have both lost 100 pounds and kept it off and love helping others find freedom in Christ by building a healthy lifestyle!
A note about testimonials at Faithful Finish Lines
Testimonials are from clients and customers of the products and services offered by Faithful Finish Lines. The testimonials are actual statements made by clients and/or customers and have been truthfully conveyed.
Although these testimonials are truthful statements about results obtained by these clients and/or customers, the results obtained by these clients and/or customers are not necessarily typical.
You are your own unique person and we believe your results will not be typical, either, because you are an individual, created by God to do amazing things designed for you before the world began. You've got this!