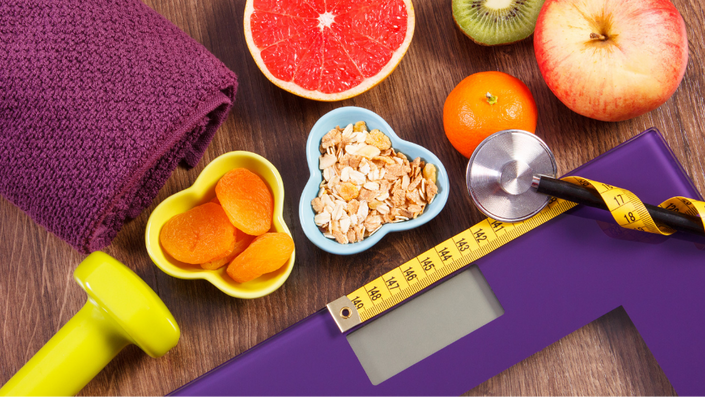 Fall Into Fitness 21 Day Challenge
21 Days to Get Back on Track
This course is included at no additional cost with a Faithful Fitness program.
Do a variety of challenging yet effective workouts designed to burn calories so you lose weight, all in less than 30 minutes a day!
Every workout uses your body weight for building strength and endurance.
No special equipment required.
Your Instructor
Kristen Bauman (formerly Kristen Ekiss) is a licensed counselor, speaker, and retired Navy Veteran. She has a B.S. in Sport and Fitness Management, a M.Ed. in Health Education and a M.S. in Clinical Mental Health Counseling. She is a Certified Personal Trainer, Certified Health Education Specialist, Precision Nutrition Level 1 Coach, Corrective Exercise Specialist, and a Revelation Wellness Instructor.
Kristen is passionate about the health and hearts of women. Most importantly, Kristen is a follower of Jesus Christ, an adoptive mama of 4 and she truly believes you don't need to do burpees to achieve your fitness goals.
Frequently Asked Questions
Is this purchase included in a Faithful Finish Lines membership?
Yes! You can purchase this course as a stand-alone option, but we recommend you consider a Faithful Finish Lines membership. For just $12/month, get access to a library of workouts with new workouts added every single month. Learn more here - https://faithful-finish-lines.teachable.com/p/faithful-fitness
Are the workouts REALLY for any fitness level?
Yes! Our workouts are do-able for women of all physical abilities. Every workout includes modifications and we include chair and walking workouts, too. If you have joint issues, arthritis, or other health conditions, we offer clear instructions and options to make the workout safe for you. (Check with your doctor before beginning any fitness program.) Want more challenge? Kristen shows you how to bump up the action with star jumps, mountain climbers, and more.
What are the workouts like?
Workouts are 7-30 minutes in length and include a variety of cardiovascular exercise (walking, stepping, knee lifts), strength training (building muscle), and stretching. The moves are simple yet effective - and fun!
More questions?